Soundcheck
Sharon Van Etten: From Bedroom Balladeer To Fearless Frontwoman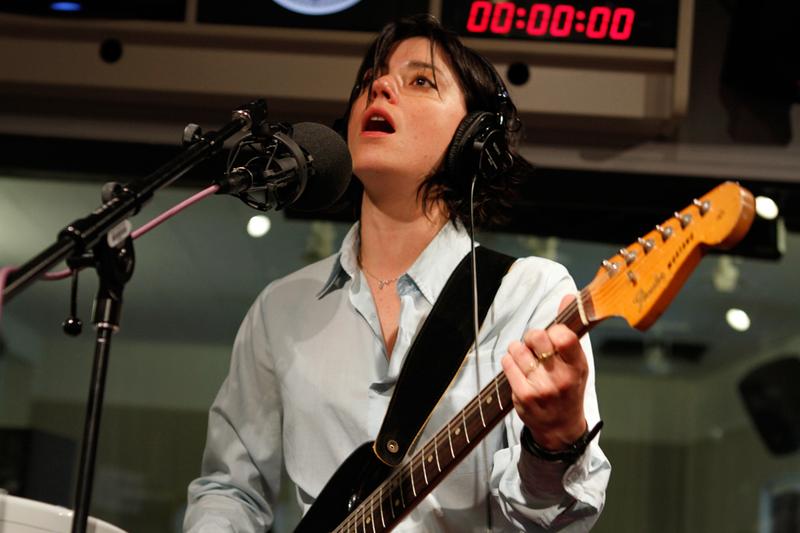 When Sharon Van Etten first surfaced with her 2009 album, Because I Was In Love, her spare, gently-strummed and sorrowful songs exposed deep-seated vulnerabilities and insecurities that few muster the courage to reveal. But with each record since -- 2010's epic and 2012's remarkable breakthrough, Tramp -- the singer-songwriter has built herself up, one harmony, one guitar melody, one gut-wrenching line at a time. Tramp earned Van Etten bigger audiences, higher profile slots and the late night circuit, and with it, a growing power on stage. The transformation of Sharon Van Etten from shy bedroom balladeer to fearless frontwoman has been a joyful thing to witness.
Now, with her fourth album, Are We There, Van Etten takes another bold step, producing the album on her own, alongside veteran producer Stewart Lerman and her superb band. Like Tramp, Are We There sets her beguiling voice to rich instrumental flourishes. Yet, Van Etten's lyrics have never been more intimate, as she details tiny moments in her own crumbling relationships, and finding strength in facing down the unknown.  
Few songwriters are as masterful at detailing the messy intersections between love and longing, regret and emotional searching in ways that everyone can relate to. Yet Are We There demonstrates once again that Van Etten's a rare artist capable of enchanting honesty and generosity -- and especially when singing about pain. You can't help but root for her to succeed.
For more photos, visit Soundcheck's Tumblr page.
Set List:
"Tarifa"
"Taking Chances"
"Break Me"