The Takeaway
Shamanism and Bribery in South Korean Corruption Scandal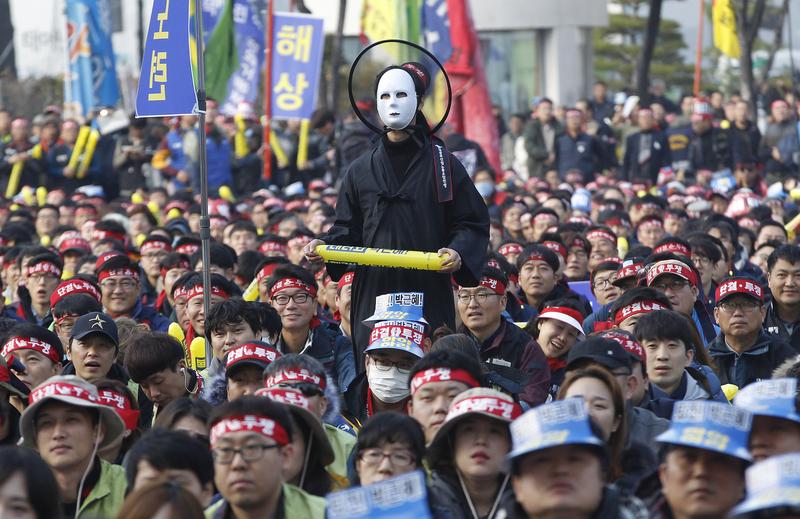 South Korean prosecutors announced on Sunday that they will investigate South Korean President Park Geun-hye as a suspect in a growing corruption scandal that has touched on nearly every aspect of Korean government, and has already led to multiple resignations and indictments within the President's administration.
Nearly a million protesters have taken to the streets in Seoul in the past weeks to demand the resignation or impeachment of President Park, the first woman to hold the office. But her gender is one piece of an incredibly complicated web of scandal that involves everything from Shamanism to bribery, and is exposing the fault lines of Korean democracy.
Suki Kim, contributing editor for The New Republic and author of "Without You, There Is No Us," joins from South Korea to discuss the history of corruption scandals in that country, and why this one is different.