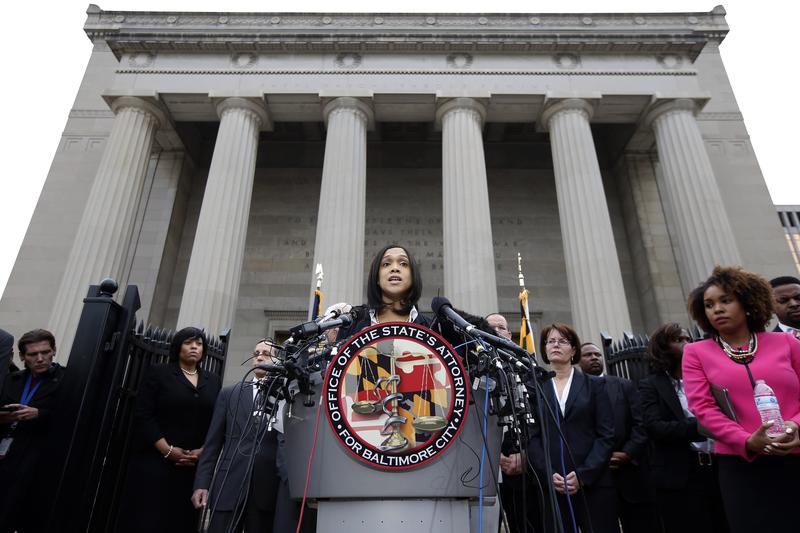 Click on the 'Listen' button above to hear this interview.
In the aftermath of the death of Freddie Gray in April 2015, as protesters took to the streets and the city of Baltimore broke out into chaos, the newly-elected state's attorney for the Charm City, Marilyn Mosby, became the voice of a new hope of justice.
"To the people of Baltimore and the demonstrators across America, I heard your call for no justice, no peace. Your peace is sincerely needed as I work to deliver justice for this young man," Mosby said on May 1st, 2015. 
Related: Baltimore Activists Fight to Rebuild Freddie Gray's Neighborhood
Mosby announced charges against all six officers said to be involved in Gray's death. But a year and a half later, after three acquittals, and the three remaining charges dropped, that promise of justice has fallen flat.
Wil Hylton, a contributing writer at The New York Times Magazine, chronicled the very personal saga of Mosby and her husband Nick is chronicled in the article, "Balitmore vs. Marilyn Mosby." It's a story that touches everything from centuries old racism in Baltimore, to the Mosby's marriage.