This $90M View Could Slice into Your Sunshine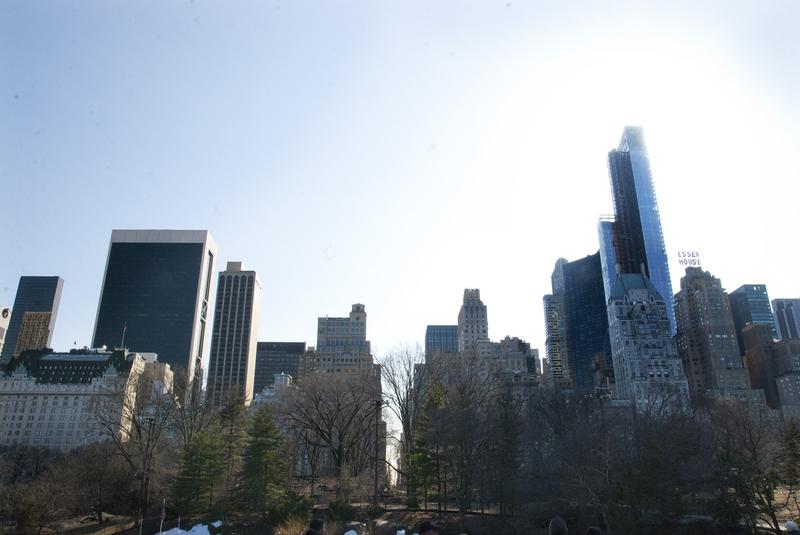 A growing coalition of preservationists and neighbors want Mayor Bill de Blasio and the City Council to protect Central Park from shadows emanating from the new super slim towers rising around 57th street. 
"Some of the new buildings planned for the area around Central Park will be as tall as the antenna on the Empire State Building," said New York author Warren St. John.
Central Park shadowed by tall buildings around 2 p.m. in early spring.  (Janet Babin/WNYC)
St. John noticed the shadows while at Heckscher Playground with his daughter. He saw other parents so that they wouldn't miss out on the sunshine.
"They went home, they kind of called it a day. It's almost like the sun set," he said.
Warren St. John wants to limit luxury towers near Central Park South. (Janet Babin/WNYC)
Outraged, he wrote an Op-Ed in The New York Times that started something of a movement against the tall buildings. A Facebook page he created called Stop the Central Park Supertowers has garnered more than 1,000 likes.
A few months after St. John wrote the Op-Ed, the Municipal Arts Society did a case study that found the six new hyper-tall luxury towers being built around Central Park will block views of the sky from several locations in the park and will shroud the carousel, ball fields, zoo and other key features throughout the day.
"The thing about these towers is they surprised everyone, both because of the way that development rights were accumulated but also because the technology allowed for very tall towers that maybe five or six years ago would not have been possible," said Margaret Newman, executive director of the Municipal Arts Society.
Extell Development Company's soaring condo tower ONE57, seen from the offices of the Municipal Arts Society (Janet Babin/WNYC)
The ultra-slim buildings were constructed "as of right," which means no public input or zoning changes were needed in order for them to be built. Developers often cobble together development and air rights from other buildings that aren't using them in order to reach such dizzying heights. The transactions are opaque, but are completely legal and do not trigger a public review process.
"When someone begins amassing a large number of zone or air rights, where these sites were separate zoning lots put together to make one large lot, that should trigger a review of some kind, and that doesn't happen now," said Newman.
In addition to ONE57, Extell Development Company is also hoping to erect an uber-slim 1,400 ft. tall building at 217 W. 57th St. that will cantilever over the American Fine Arts Society building, unless the project is halted by a lawsuit filed by some of the Society's members.
Extell readily admitted that collecting the development rights to build to such heights was an intricate process.
"We had at least 20 transactions to assemble [ONE57], maybe more. We started buying air rights, we had to get out a number of tenants that were protected, after 10 years we finally had a site," said Extell's president Gary Barnett.
Extell noted that its projects bring economic development and much-needed jobs to the city, in addition to transfer and sales taxes.
"All these taxes add up to at least $3 billion over the next 20 years and provide funding for other government functions," said Barnett.
The Municipal Arts Society and some community groups are calling for de Blasio and the City Council to enhance zoning laws, so that when a large number of development rights are purchased by one entity, the transactions are scrutinized.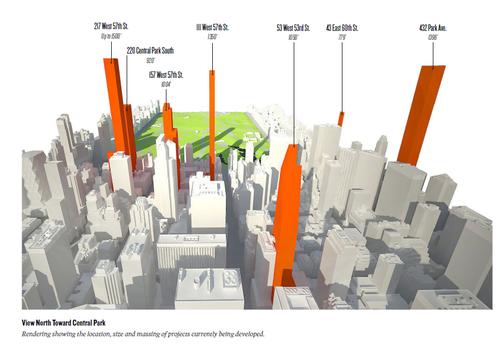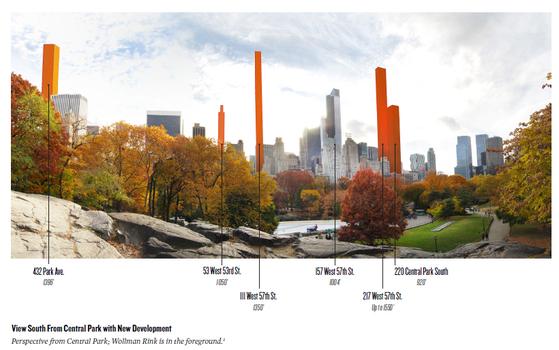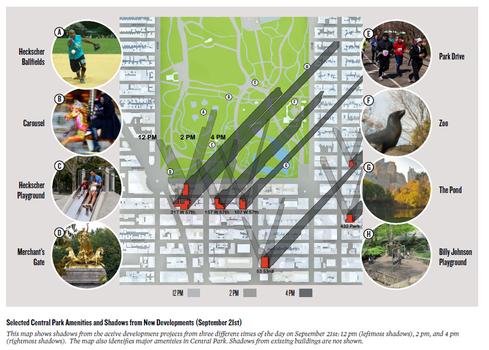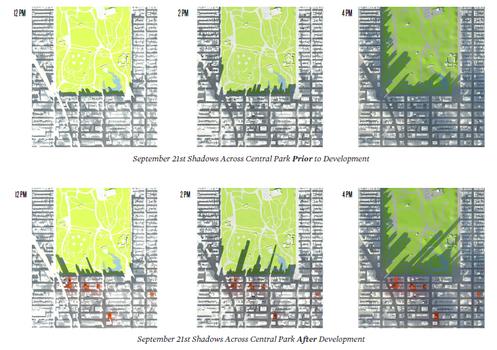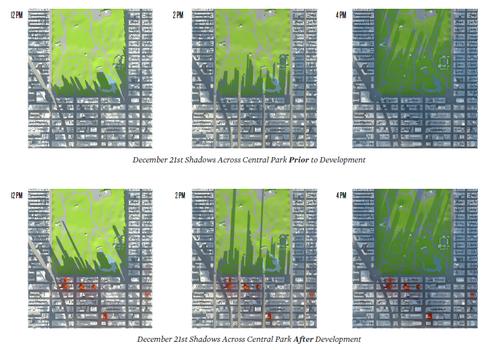 of