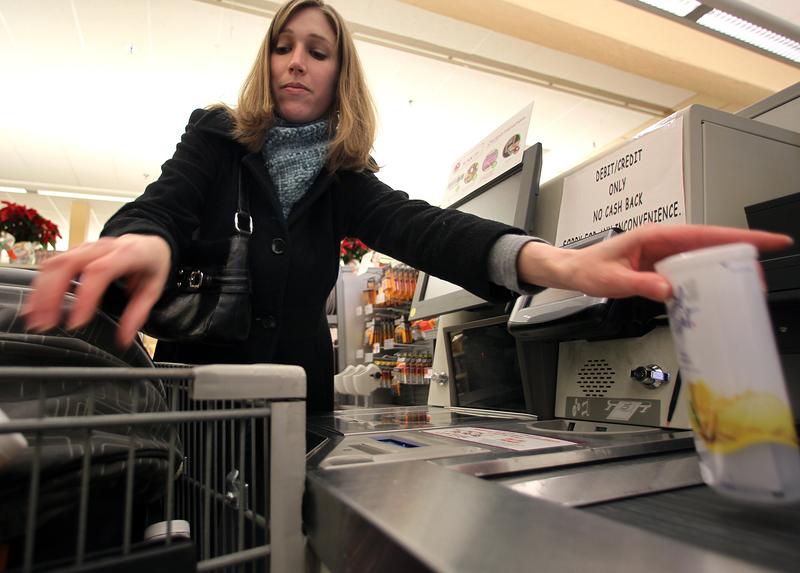 You might not have noticed it, but the robots are already in charge, and they're putting us to work. 
We pump our own gas. We assemble our own furniture. We book our flights ourselves, check ourselves into our flights online, and print our own boarding passes on our home printers. We scan and bag our own groceries at the supermarket. In the office, we track our own vacation and sick days, organize and clean out our Inboxes, sort our receipts and file our own expense reports.  
And we hardly notice the hours of our time eaten up by all this unpaid "shadow work"—work we've come to expect from ourselves. It's work that ultimately deepens the profits of the big corporations that surround us.    
Craig Lambert examines the dark side of self-service in his new book, "Shadow Work: The Unpaid, Unseen Jobs That Fill Your Day."