Sex and Secrets, the Stars of this Theater Season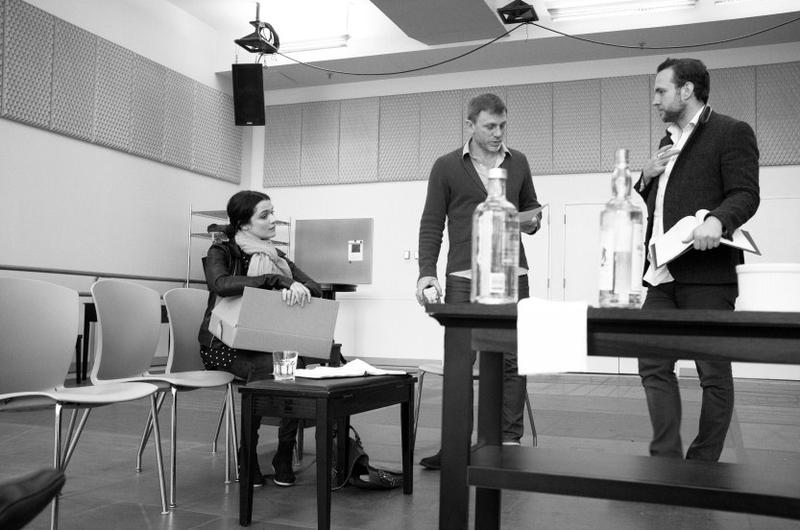 A married woman having a fiery, seven-year affair with her husband's best friend. A politician caught cheating on his wife with prostitutes.  A lesbian dealing with her dad's complicated sexuality. Welcome to the fall season in New York theater, where sex and secrets are the big stars.
"Betrayal," a Harold Pinter play, is full of stars. James Bond actor Daniel Craig plays the husband, his real-life wife Rachel Weisz plays his character's wife and it's directed by Mike Nichols. But David Cote, theater editor for Time Out New York, wrote in his review that the result is disappointing.
Jennifer Vanasco, who's an editor in WNYC's newsroom and also a theater critic, said another interesting play is "Fun Home," which is about a woman dealing with her father's complicated sexuality. It's adapted from Alison Bechdel's famous graphic memoir. And there is also Domesticated, which is about a married politician who gets caught with a prostitute. The play was commissioned by Lincoln Center and is written by Bruce Norris, who won a Pulitzer for Clybourne Park.
Vanasco believes it's not a coincidence there is so much sex on the stage right now. "I think sexuality is very complicated and theater wrestles with very difficult issues," she said. Cote agrees, and he says theater can be a more powerful medium. "When you see people on the stage, that does something to you that film and TV doesn't."
To listen to the whole interview with Vanasco and Cote, click on the audio link.