Seventy Years of Street Life in Latin America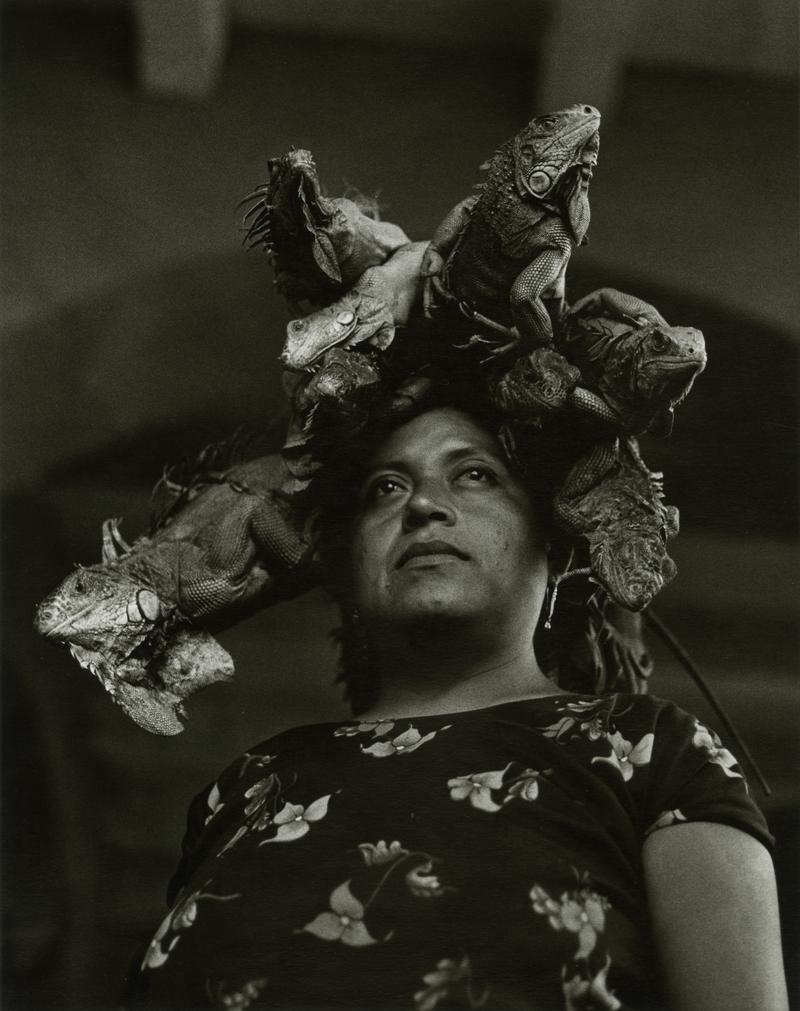 Seven decades of life on the streets of Latin America, collected in one room. That's the premise of a new exhibit at the International Center of Photography, which is presenting works by photographers from Argentina, Brazil, Chile, Colombia, Cuba, Mexico, Peru, and Venezuela taken between 1944 and 2013.
Among the more than 200 images are some famous photographers, like Mexican Graciela Iturbide, and Chilean Sergio Larraín. They often document poverty, but also local cultural traditions and architecture. 
Fecundo de Zuviria, a photographer based in Buenos Aires, Argentina, has several works in the show. He said he loves to photograph the city, especially as seen through store windows. "I like very much reflections, geometry, and some kind of abstraction in the city," he said. "Reflections is like photographing that does not exist, that is . . . not reality."
Milagros de la Torre, a photographer from Peru now based in New York, took photographs of negatives that had been painted with mercury chrome. The negatives were from photo ID pictures of local Indians — they were painted so that their faces would look whiter in their IDs. "When this piece of paper with a red re-touching was re-photographed, the skin of the Indian would turn out to be, in quotes, aristocratically more fair, or whiter," she said. 
'Under the Black Sun', 1991-1993, Milagros de la Torre. Toned gelatin silver print, mercurochrome.
Sergio Larrain, Santiago, Chile, 1955. Collection Leticia and Stanislas Poniatowski. © Sergio Larrain.
Caio Reisewitz, Aspiculelta, 2012.  Courtesy Luciana Brito Galeria, São Paulo. © Caio Reisewitz. 
In a separate show, the International Center of Photography is presenting the work of São Paulo-based photographer Caio Reisewitz. He takes detailed pictures of local forests, and mixes them with collages of slums or buildings.
For Reisewitz, forests and cities like São Paulo have a lot in common, he said. "Everything works, but it is a chaos. And I see a very strong relation between both. The chaos of the city, the chaos of the forest, and the harmony of the forest and the harmony of the city."
Both shows are on view until Sept. 7.