How Cold Is It? Not Cold Enough to Stop Manhattan Mosquitoes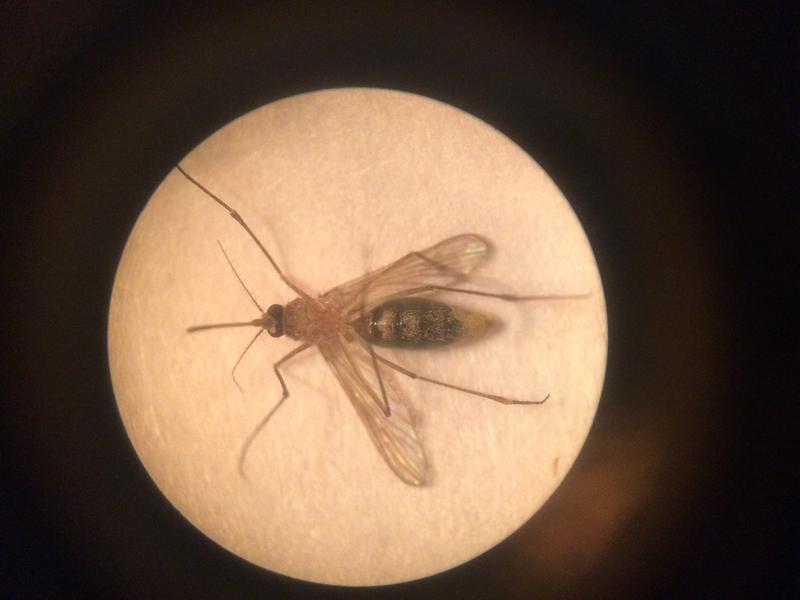 For the past seven years, residents on West 84th Street between Riverside Drive and West End Avenue have been suffering from a winter mosquito infestation.
"We get up in the middle of the night, let's say at 1 a.m., and kill three, four mosquitoes," said Joe, who has a two-year-old son and lives on that block. (Like many people interviewed for this story, he didn't want to give his last name because he's concerned about the resale value of his home). Then, he said, we "go to bed, two hours later we wake up again, kill three or four mosquitoes and so on — until it's 8 a.m. and you're definitely not rested."
Joe said his neighbors on the 8th floor have already sold their apartment because of the mosquitoes.
His apartment has high ceilings, and his mosquito-killing technique has evolved accordingly. "The only way to kill them up there is a pillow," he said. "Last year we had over 100 confirmed deaths with blood or the body, sometimes the body flies somewhere you can't detect it — but if you see the blood stain then you know you got it."
He added that he doesn't wash the pillow until the end of the winter-mosquito season, "just to have proof, so to speak."
He's not alone. Last year, 403 people signed a petition in an effort to get the city to deal with the problem. That represents nearly all of the 43 buildings on the block, according to local resident Tom Nicholson. He's been battling the issue since 2009. By 2010, he says, it was "in full swing."
This block is also named Edgar Allan Poe Street, because the writer once lived in a farmhouse there. And, like Poe's "Murder in the Rue Morgue," no one knows how the mosquitoes are getting into the apartments. 
The mosquitoes have been identified as Culex Molestus, also known as the London Underground mosquito. U.S. cities like Boston and Chicago have had the mosquitoes breed in sewers, but they were located and removed. Experts say an infestation like the one on the Upper West Side has never gone on this long.
"This is not something you'd ever expect in an urban environment in a neighborhood in the United States," said. Megan Fritz, an Assistant Professor at the University of Maryland in the Department of Entomology. Fritz has samples from the Upper West Side, and said this type of mosquito probably lives in the parks during the summer and has evolved to breed underground during the winter.
"It doesn't need to blood feed to lay its first batch of eggs," she said, "which allows it to live under the ground and not have access to vertebrate hosts."
Translation: the females can breed without eating first.
Fritz said this type of mosquito isn't known to carry the Zika virus, but she and other experts said they could transmit West Nile. The city's Department of Health, which is monitoring the situation, said West Nile transmission was unlikely to happen.

Another block resident, Dan, who also didn't want his last name used, is still worried. He's got three kids who get eaten alive every winter.
"Our particular strategy is our kids sleep under mosquito nets, and we walk around the house three, four times a night looking for mosquitoes trying to kill them before we go to sleep," he said. "The summer is just long enough that you forget that you have the problem. And then the problem comes back and you can't believe that you're living like this. It's so frustrating."
The Department of Health has flushed larvicide in the sewers, treated catch basins, conducted home inspections and even dug up part of the street in October — because staffers suspected a leaking fire hydrant may have been acting as a mosquito nursery — but didn't find the source.
And just in the past few months, says Assemblymember Linda Rosenthal, the problem is spreading.
"Now we're hearing complaints about mosquitoes from 83rd Street, 71st Street," she said. "Whatever mosquito is around now, it should not be around now."
Joe Conlon is with the American Mosquito Control Association, a not-for-profit education scientific exchange group. He said there's only one thing to do.
"You're going to have to get down into the sewers themselves and find out where they're coming from," he said. "It's going to be labor intensive and it's not going to be a pleasant process. But if they want to definitively get rid of the problem that's what they're going to have to do."
As Poe might say: And the mosquito never flitting, still is sitting, still is sitting.
(Or buzzing and biting, actually.)