SchoolBook
City Agrees to Stop Schools from Using 911 for Discipline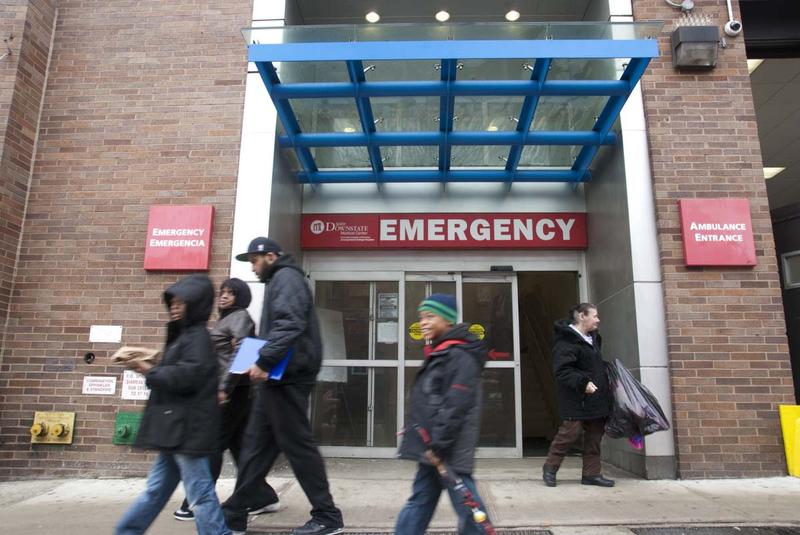 New York City public schools can no longer send disruptive students to emergency rooms without first giving families or trained staff members a chance to diffuse the situation.
U.S. District Court Magistrate Judge James L. Cott signed a settlement on Monday between the city and 11 families of students with disabilities who claimed their children were unlawfully sent to emergency rooms as a form of discipline, in violation of their federally protected civil rights. Their lawsuit was filed in 2013 by Legal Services NYC, which had documented about 3,000 cases a year in which children were sent to emergency rooms, even though there was no medical crisis.
Nelson Mar, a senior attorney with Legal Services in the Bronx, said the Department of Education didn't have a comprehensive policy for dealing with students who had temper tantrums or who became unruly. The settlement required the Department to enact a plan by next fall.
"The policy calls for schools to attempt to de-escalate the situation at hand, and to call the parent as soon as possible to include them in the process of helping to de-escalate the situation," he said.
Previously, schools were supposed to call 911 if the student presented a danger to himself or herself, or to another person, and then contact the family. But there was no requirement for them to try to defuse the situation. Parents would often arrive as their child was being strapped down in an ambulance. They would then spend hours in an emergency room, only to be told there was nothing wrong. 
One of the plaintiffs, who did not want to be identified, said she was sent to an emergency room on Halloween of 2013 when her then eight-year-old son with autism spectrum disorder refused to take off his lizard mask. She said he threw some papers and stepped on the guidance counselor's foot but she insisted he wasn't violent. The school called 911 and told her he couldn't come back unless he was seen by a doctor.
"They're not trained in how to reason with a child or even hat the triggers are," she said. Her son is now at a different school where she has him call her every day, whenever he is feeling upset, in order to prevent any more confrontations and calls to 911.
In addition to stating that 911 could not be used as a disciplinary measure, the stipulation required therapeutic crisis intervention training over the next three years for 1,500 staff members at 20 schools that have the highest rates of sending students to emergency rooms. These schools include many District 75 programs for children with the most serious special needs; They send at least five disruptive students a year to hospitals.
The city must also give all schools guidelines for de-escalating a crisis, to be used by key staff members. Schools must identify a location in each building where the students can be safely isolated. The city also has to report data on a regular basis about 911 calls from schools.
Legal Services has been concerned about the over-reliance on 911 calls for the past decade, and Mayor Bill de Blasio had criticized the practice when he was public advocate.
In a statement, Chancellor Carmen Fariña said the settlement "brings critical changes to the way schools work with students in crisis. We're committed to implementing reforms that create safe and supportive learning environments in every school that improve safety and increase fairness."
Unlike other districts, Mar said New York City does not allow teachers to physically restrain students. He said this is why 911 became the go-to solution, taking up precious emergency room resources. Although he would have liked to see training required for more school staff members, the attorney said he was pleased with the outcome.
"Our goal has always been to reduce the unnecessary transport of students to emergency rooms," he said. "We think that the settlement takes a significant step toward accomplishing that goal."