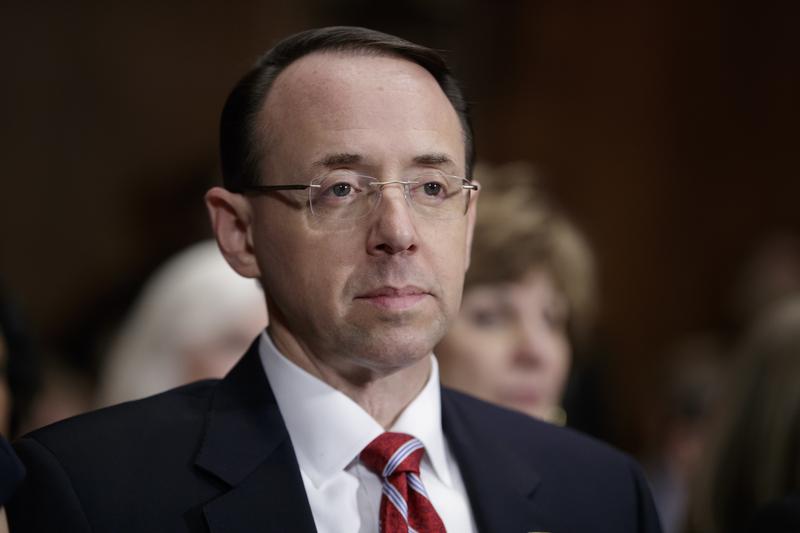 Click on the 'Listen' button above to hear this segment.
When Attorney General Jeff Sessions recused himself last week from any ongoing or future investigations into Russian meddling in the U.S. election, Rod Rosenstein became the man tasked with overseeing a potential probe. Rosenstein is President Donald Trump's nominee for deputy attorney general, and yesterday he faced tough questioning from lawmakers about Russian ties, and whether he would appoint a special prosecutor to the investigation.
In a flashback to Jeff Sessions' confirmation hearing, U.S. Senator Al Franken of Minnesota asked Rosenstein how he would proceed if he discovered anyone affiliated with the Trump campaign had indeed been in contact with the Russian government.
"If there is predication to believe that such communication was in violation of federal law, senator, I would ensure an appropriate investigation," Rosenstein replied.
But Rosenstein wouldn't commit to appointing a special prosecutor on the Russia ties, which has Democrats fired up. Takeaway Washington Correspondent Todd Zwillich joins us from the Hill to tell us about Rosenstein and what he could mean for the Russian hacking investigation.