The Brian Lehrer Show
Session's Department of Justification; Trump's Corporate America; Unpacking DOJ Investigations; All Puzzles Considered; #AskTheMayor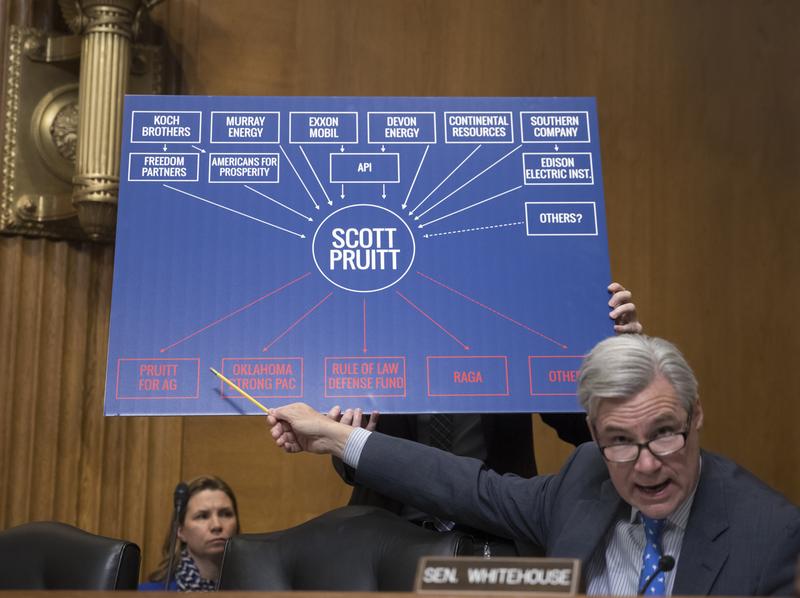 Coming up on today's show:
Emily Bazelon, staff writer for the New York Times Magazine and the Truman Capote fellow at Yale Law School, provides legal analysis of how the Justice Department works and how the latest revelations about Attorney General Jeff Sessions make affect his policymaking.
Rhode Island's Senator Sheldon Whitehouse, who has served as a federal and state prosecutor, environmental advocate, government reformer, and now author of Captured: The Corporate Infiltration of American Democracy (The New Press, 2017), talks about how federal agencies responsible for regulating industries are become tools of the companies they're supposed to oversee.
Matt Zapotosky, Washington Post Justice Department reporter, breaks down how potential investigations may work and be handled by the Justice Department.
John Chaneski, the "puzzle guru" for Ask Me Another and a content manager and host for TriviaNYC, stumps listeners — and Brian — with his mind-bending puzzles.
Bill de Blasio, mayor of New York City, takes calls from listeners and discusses this week in NYC.