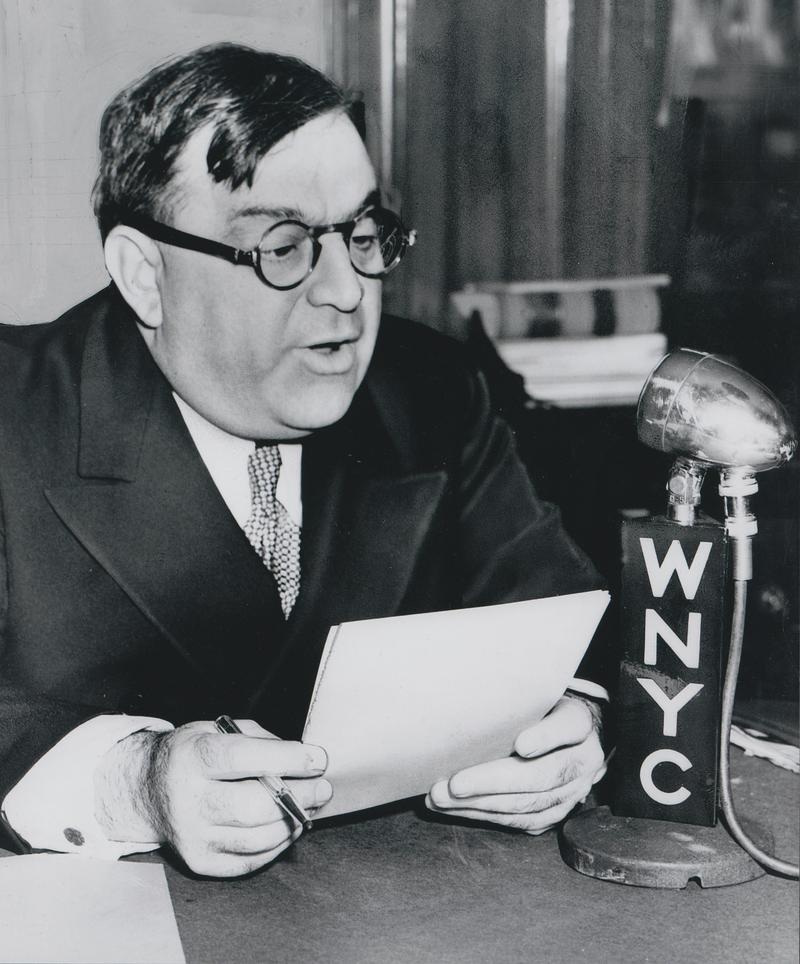 This episode is from the WNYC archives. It may contain language which is no longer politically or socially appropriate.
Description from the Municipal Archives card catalog:

Benefit concert at Carnegie Hall. City Center program. Proposal of U.S. peace treaty with Italy. Ration points lifted from utility meat and prime commencing October 1. Comparison of utility meat and prime choice meat. Enforcement of ceiling prices in city markets. Housing situation. Commissioner Valentine pins badge on Wallander.
Audio courtesy of the NYC Municipal Archives WNYC Collection
WNYC archives id: 71090
Municipal archives id: LT2556