Museum Showcases Local Artists' Views of 9/11 Attacks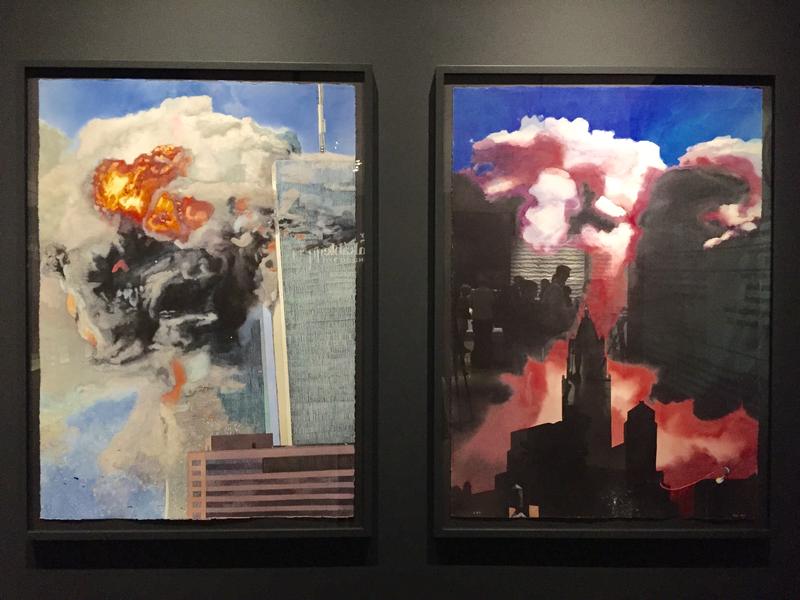 To commemorate the 15th anniversary of the World Trade Center attacks, the National September 11 Memorial Museum is exhibiting the work of New York-based artists who turned that day's tragedy into art.
The brother of Brooklyn-born Christopher Saucedo was a firefighter who died when the North Tower collapsed that day. Saucedo is a sculptor, but his work for this exhibit is two-dimensional. It has three panels with white linen pulp images of the World Trade Center complex, floating like a cloud in a blue sky.
"It seemed to be my solution to expressing memory and loss," Saucedo said. "And to maybe understand the situation in an eternal capacity, both before and after September 11."
Painter Todd Stone was in his Tribeca home when the planes struck the twin towers. He took pictures and drew all through the day.
"The horror that I saw emptied me, gutted me, left me full of grief and with the challenge of what to do with [the] images I'd collected," said Todd, who's showing three watercolor paintings in the show.
Tobi Kahn, a painter and sculptor, was at his studio in Long Island City that day. His work in the exhibit is a large panel made of hundreds of pieces of re-purposed wood. He said it resembles the New York skyline seen from up high — and it's painted all white to represent a city covered in ash, but united.
"You know, we are very diverse people living in New York and we all believe we have our own world," Kahn said. "But right after 9/11 what I felt was we really became one city."
 The exhibition includes the work of 13 artists and opens September 12th.