Sentenced to Death in Bangladesh, a War Criminal Remains Free in New York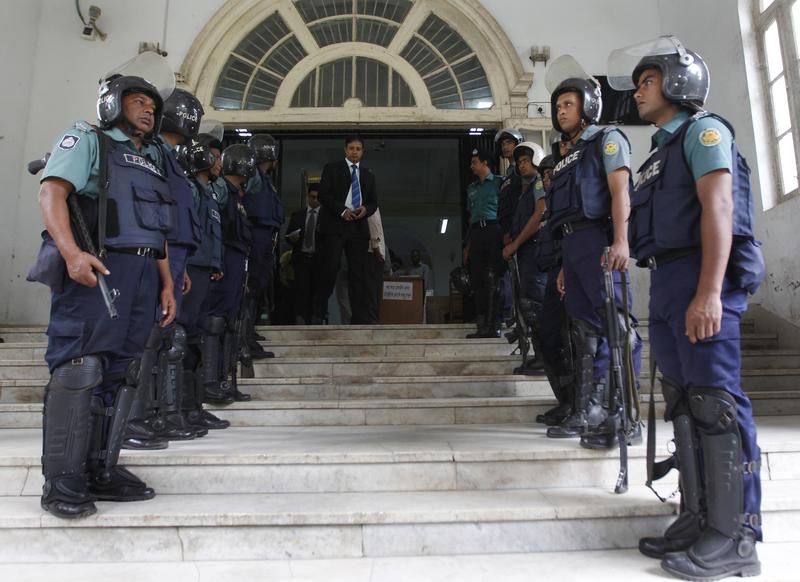 This week, a war crimes tribunal in Bangladesh sentenced two men to death for the killings of 18 people during the country's war of independence from Pakistan, in 1971.
One of the men, Ashrafuzzaman Khan, is a long-time resident of New York. He's been an active member of the Islamic Circle of North America, and served as an imam in Jamaica, Queens.
Another Bangladeshi New Yorker, Ali Hasan Kibria, said he once stepped into Khan's mosque and was so shocked to see Khan there that he walked out, without praying.
"Because this is against my morals."
Kibria was 12 in 1971, when Bangladesh, then known as East Pakistan, fought for independence. His family fled the country for five months, fearful for their lives. The crackdown by the Pakistani military and various militias resulted in an estimated 3 million deaths, as well as a brutal campaign of genocidal rape against hundreds of thousands of women.  Echoing the war tribunal's claims, Kibria said Khan was responsible for numerous deaths -- in some instances, he and an accomplice would sneak into the homes of reporters, academics and other intellectuals at night, and 'disappear' them. 
"[In] 1971, forty years ago, he killed so many people. Now he doesn't say sorry, or he doesn't make it clear that he did the wrong thing."
Some of the bodies of the victims Khan was convicted of murdering were recovered, but others weren't. Kibria is one of several Bangladeshis in New York who have fought to bring Khan to justice. Dr. Pradip Kar says the death sentence against Khan confirms suspicions that Khan lied about his background during his naturalization process, and even though Kar says Khan is a US citizen, he believes he should be deported.
"As I know, the US has a law. Those that are lying during the immigration process, he cannot stay here. His citizenship should be cancelled."
But not everyone agrees. Naeem Baig is the president of the Islamic Circle of North America and questions the legitimacy of the war tribunal proceedings. He said the recent trials in Bangladesh have been politically motivated. And he cited the findings of Human Rights Watch, which claimed violations of fair trials standards. The group also noted that at least 47 suspects have died in custody. Other defendants have had limited access to lawyers and little knowledge of the charges and evidence against them.
"We believe that in order to have proper justice, Bangladesh should apply all international standards for these war crime tribunals," said Baig.
He also said Khan has been a model citizen with a long record of public service.
"His service to the Muslim community and his relationship with people of all faiths and backgrounds is very well known in the community. He's a man who dedicated his life to the community. That's what we know of Imam Khan."
Baig said that Khan is currently out of the US on a pilgrimage to Mecca. Meanwhile, Khan's opponents here plan to initiate a campaign for his deportation to Bangladesh.