Senators: Sandy Homeowners Systematically Denied Insurance Claims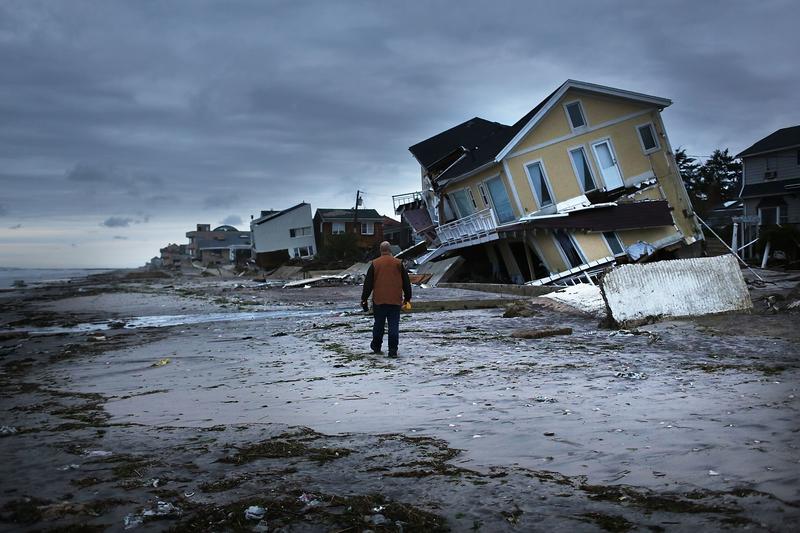 Four metro-area U.S. senators have accused flood insurance companies of mishandling claims by homeowners for Sandy-related damage, in light of a judge's decision that found a company had hired an engineering firm expressly to underestimate damage from the storm.
Sen. Robert Menendez and Sen. Cory Booker, both from New Jersey, said the practice is "pervasive" while Sen. Kirsten Gillibrand and Sen. Charles Schumer, both from New York, said that homeowners' claims are being potentially "doctored and manipulated." The four Democrats called on the Federal Emergency Management Agency, which oversees the National Flood Insurance Program, to investigate.
"If left unaddressed, these practices threaten to stunt our recovery from Superstorm Sandy and leave many families without the ability to rebuild their homes and move on with their lives," Menendez and Booker wrote in a joint letter to FEMA Administrator Craig Fugate. "They are not asking for a handout – only what they deserve and what they've been paying premiums for."
Earlier this month, a magistrate judge in New York, Gary Brown, found in favor of a Long Beach homeowner who sued her insurer after it failed to pay her Sandy claim. During litigation, the judge discovered that the engineering report about her home had been rewritten to say that Sandy was not the cause of damage to her home. The judge ordered all Sandy-involved insurance companies to turn over thousands of draft reports to homeowners who may also have been similarly affected.
Brown said the insurance company engaged in "reprehensible gamesmanship" and tried to conceal the fact that the damage report had been revised. "Worse yet, evidence suggests that these unprincipled practices may be widespread," Brown wrote.
A spokesman for FEMA, Rafael Lemaitre, said that the agency had asked its inspector general to investigate the claims process generally in August and that the agency would conduct "a review of practices" and the engineering firm involved in the Long Beach case.
"We take allegations of fraud and abuse seriously," he said in a statement. "We will work to resolve any issues that are raised in these investigation and work to make appropriate payments with policyholders."
The insurance company involved in the original lawsuit denied any wrong doing and is appealing the judge's ruling.
UPDATED: This article was updated Nov. 20 with FEMA's comments.