The Takeaway
Trump Turmoil: Senator McCain Waits For Another Shoe to Drop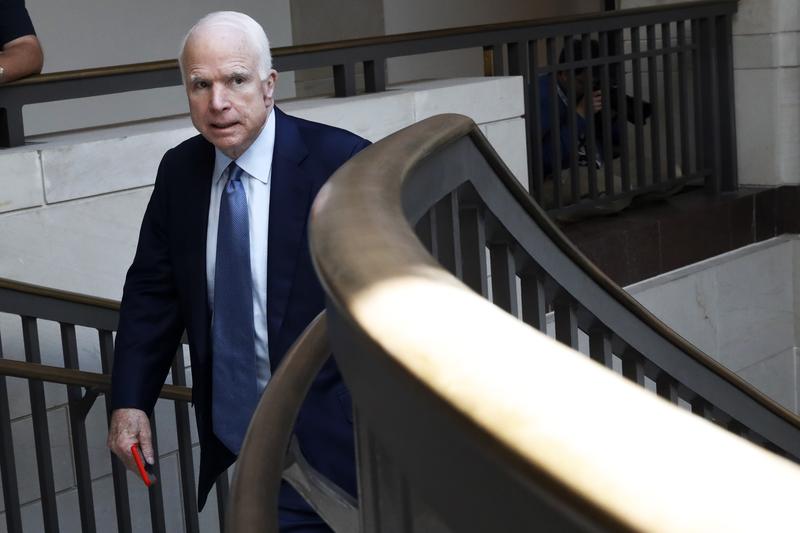 Click on the 'Listen' button above to hear this interview. 
It's been a chaotic 10 days in Washington following President Donald Trump's firing of FBI Director James Comey. On Wednesday night, Deputy Attorney General Rod Rosenstein appointed former FBI Director Robert Mueller to serve as special counsel for the Russia investigation. Hours later on Thursday morning, President Trump took to Twitter claiming the investigation represents "the single greatest witch hunt of a politician in American history!"
Senator John McCain of Arizona has expressed disappointment in the president's dismissal of Comey, and he's been calling for a special congressional panel to independently investigate Russia's interference in the 2016 presidential election. 
On the whole, the Trump-Russia probe is "similar to Watergate and Iran-contra in that there seems to be a new shoe that drops every day or two," Senator McCain tells The Takeaway.