The Takeaway
Sen. George Mitchell on the Disintegration of Israeli-Palestinian Peace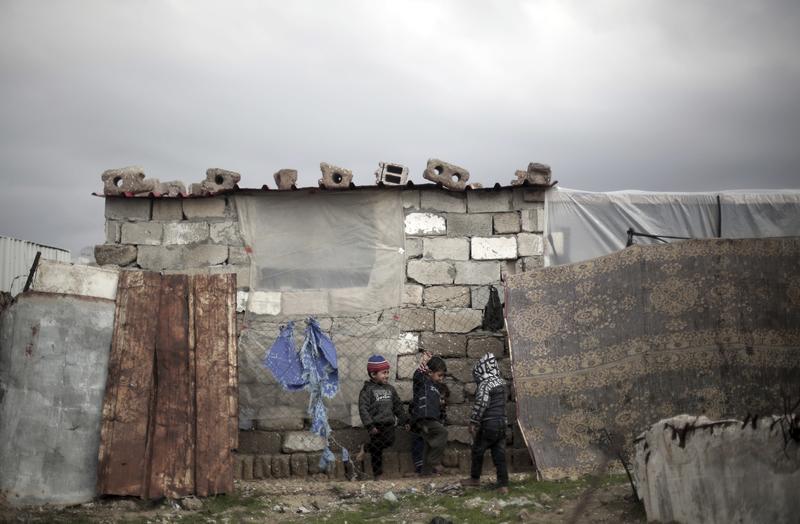 Secretary of State John Kerry delivered an impassioned, hour-long defense of the United States decision to abstain in a recent U.N. vote on Israeli settlements, saying that his Israeli counterparts have given up the pursuit of a two-state solution.
"Friends need to tell each other the hard truths," said Kerry. "And friendships require mutual respect. They failed to recognize that this friend, the United States of America, that has done more to support Israel than any other country, this friend that has blocked countless efforts to delegitimize Israel, cannot be true to our own values, or even the stated values of Israel, and we cannot properly defend and protect Israel if we allow a viable two-state solution to be destroyed before our own eyes."
Earlier this year, the U.S. agreed to send $38 billion in military aid over the next decade, a new record. But Prime Minster of Israel Benjamin Netanyahu didn't find too much friendship in Kerry's words yesterday, and gave a harsh rebuttal about 45 minutes later.
"What [Kerry] did was to spend most of his speech blaming Israel for the lack of peace by passionately condemning a policy of enabling Jews to live in their historic homeland and in their eternal capital, Jerusalem. The Jewish people have sought their place under the sun for 3,000 years, and we're not about to be swayed by mistaken policies that have caused great, great damage."
Senator George Mitchell spent the final years of his political life as an intermediary between Netanyahu, the U.S., and Mahmoud Abbas, serving as the US Special Envoy for Middle East Peace between 2009 and 2011 and facilitating the 2010-2011 Israeli-Palestinian peace talks. That was after a long career as a Democratic Senator from Maine between 1980 and 1995, as well as Senate Majority Leader from 1989 to 1995. He says a two-state solution is jeopardy.
"I think support for it is declining among Israelis, among Palestinians and among some in the United States," Sen. Mitchell said of a two-state solution. "And I agree with [Kerry's] central premise that the two-state solution is the only viable way to bring this difficult and historic conflict to an end in a way that meets the primary objective of both sides." 
Earlier in the week, Sen. Mitchell sad in an interview on MSNBC that President Obama would have been "wise to veto" the resolution in the U.N. Security Council, if he was unable to postpone the vote until the new administration came into power.  
"Unfortunately I think the atmosphere created by the resolution made it much more difficult for Kerry's message to get through," Sen. Mitchell told Takeaway guest host Todd Zwillich. "My concern was that since the principal objective of American policy is to bring the two sides together to negotiate these issues, they're now actually further apart. Both are taking courses destructive to their own interests."
But Mitchell maintained that the further expansion of settlements is detrimental to any future peace deal.
"[Netanyahu] is trying to preserve his position, so he's tried tried to make it seem that if you're against settlements, you're against Israel," Mitchell said. 'Well, as his opposition within Israel has pointed out, they don't think that's the case. You can be against settlements and still be very much pro-Israel."