The Takeaway
Senate Makes Landmark Change to Filibuster Rules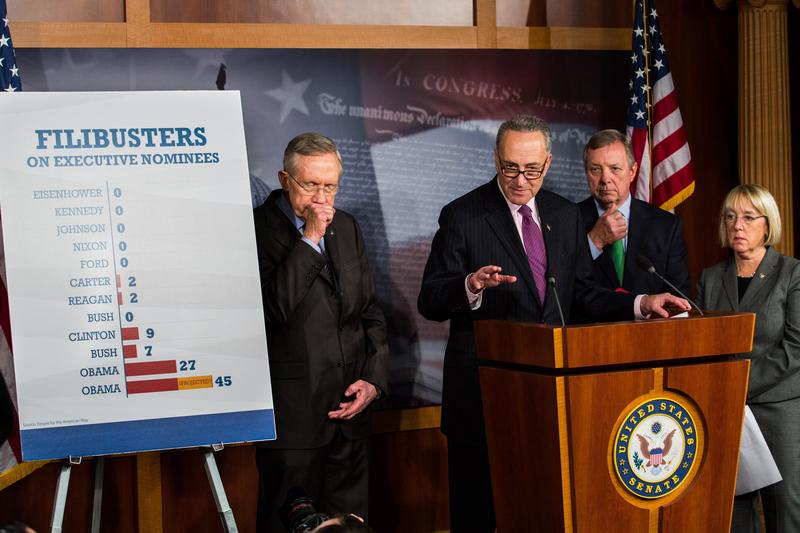 In one of the most fundamental changes to Senate policy in decades, the Senate ruled on Thursday to end the use of the filibuster against the majority of presidential nominees.
"Enough is enough," said President Barack Obama yesterday in remarks to reporters. "The American people's business is far too important to keep falling prey day after day to Washington politics."
In the five years President Obama has been in office, the GOP has filibustered more than 30 of his nominees, compared to just 20 over the previous six decades. In the history of the United States, 168 nominees have been filibustered—with 82 occurring during the Obama administration. About 23 district court nominees have been filibustered in the history of the United States, with 20 being President Obama's nominees.
But Senate Republicans find the controversial rules change, known as the "nuclear option" to be a dangerous breech of Senate procedure, and are especially critical of Senate Majority Leader Harry Reid who drove the change.
Joining The Takeaway to weigh in on how this move will impact an already polarized Congress is Vin Weber, a former Republican Congressman for Minnesota from 1980-1993 and now co-chairman and partner at the lobbying firm Mercury/Clark & Weinstock.