The Takeaway
Senate Showdown Nears as Democrats Prepare to Filibuster Gorsuch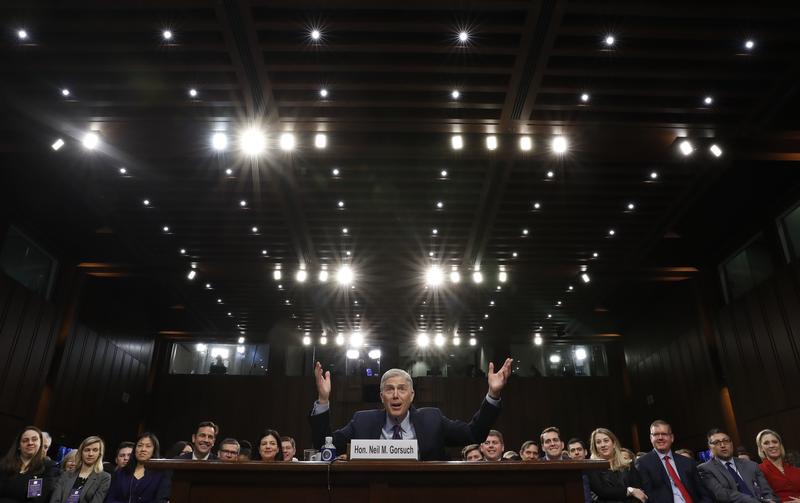 Click on the 'Listen' button above to hear this interview. 
In 2013, Senate Democrats were tired of the GOP-minority coalition stalling votes on President Barack Obama's nominees. They went so far as to invoke what is known as the "nuclear option" by eliminating the 60 vote requirement that had previously been in place for an up or down vote to be allowed onto the Senate floor.
But the Democrats left one seat untouched — Supreme Court justices still need a 60 vote backing before the up or down vote can occur. It's what stopped Judge Merrick Garland from getting a vote in the final months of Barack Obama's presidency, and it's creating a major potential roadblock in the confirmation process for President Trump's Supreme Court nominee, Judge Neil Gorsuch.
After the Democrats went nuclear in 2013, then-Senate Minority Leader Mitch McConnell called it "a time to be sad about what has been done to the United States Senate." Now, McConnell and Senate Republicans appear to have no choice but to take a page from their opposition's playbook. 
Senate Minority Leader Chuck Schumer, as well as several moderate Senate Democrats, indicated over the weekend that they will filibuster Judge Gorsuch's nomination. Seung Min Kim, a Congressional reporter for POLITICO, joins The Takeaway to explain what to expect now that the nuclear option is in the GOP's hands.