The Takeaway
Sen. McConnell Secures $3B For Kentucky in Debt Ceiling & Shutdown Deal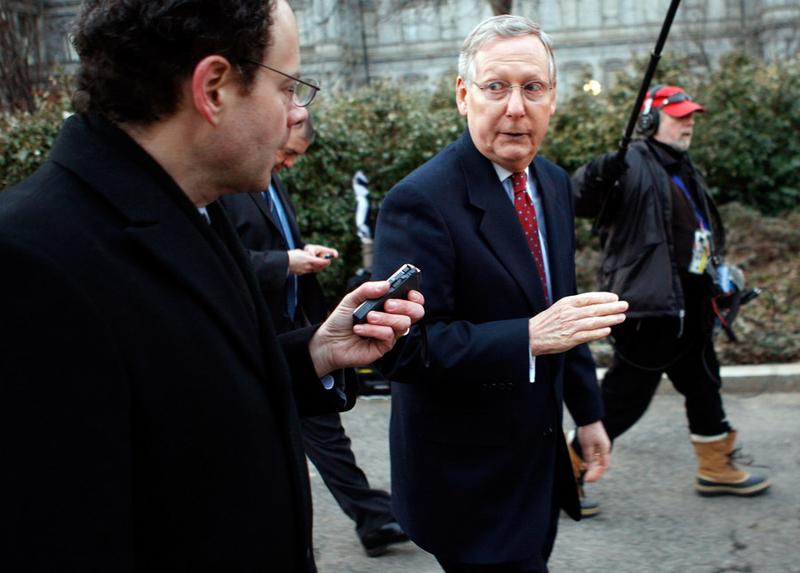 At the very last minute the House of Representatives approved a Senate Deal to end the government shutdown and avoid a possible debt default.
As it turns out, the deal struck between Senate Majority Leader Harry Reid and Senate Minority Leader Mitch McConnell has something tucked away in it that directly benefits Kentucky, the home state of Sen. McConnell.
A section of the bill secures close to $3 billion in funding for one of Sen. McConnell's pet projects: A dam project on the Ohio River.
Phillip Bailey, political editor at WFPL, has been reporting on this story from Louisville, KY. He joins The Takeaway to explain.