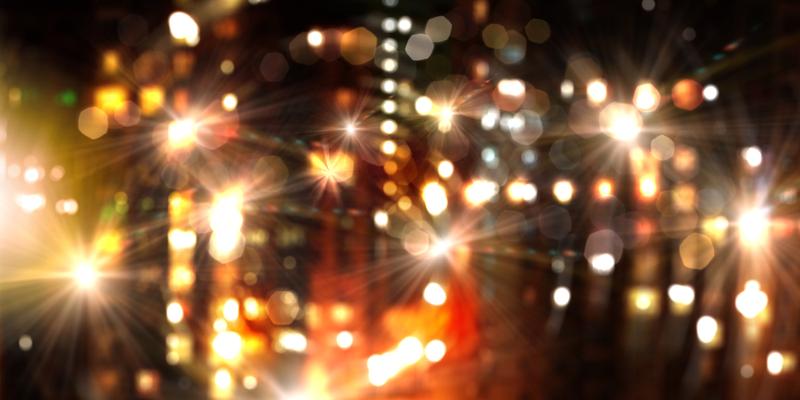 Oh, the self-indulgent '80s, the era of conspicuous consumption, the era that brought us Madonna, and Rubik's cube, and made the word "like" into verbal punctuation.  But it was also the decade in which some of our best contemporary writers came into their own.  Writers like Ann Beattie and Donald Barthelme—each a winner of the Rea Award for the Short Story—and Raymond Carver, and chroniclers of the '80s scene, like Tama Janowitz.  Works by all these writers were featured during a special "80s" evening at Symphony Space, and we feature them on this program.
First, Donald Barthelme's "Chablis."  The long-time New Yorker contributor often wrote weird and fantastic pieces, but "Chablis" is a gentle tale of a bemused Dad coming to terms with his own maturity.   It's read by Bobby Cannavale, whose credits include roles on the television series Third Watch, Will & Grace, and Boardwalk Empire. Films include Blue Jasmine and Chef.
Tama Janowitz's iconic story "The Slaves in New York," was first published in The New Yorker, and seemed to sum up the era's Zeitgeist.   The '80s were all about big money, big spending, big art.  But what if you were one of the "have nots"?  Then, in Janowitz's wry narrative, your life was all about patching together contingency relationships, and holding on to your apartment.   "The Slaves in New York" is read by Anna Chlumsky who has had recurring roles on the television series "Veep" and "Hannibal," and whose films include "My Girl," "My Girl 2," and "Trading Mom."
Though the '80s was a decade of material extravagance, its writers were often spare, sardonic, close observers of more ordinary lives.  One of these was Raymond Carver, who redefined the American short story.  His works are so meticulous and detailed that you could be sitting next to his characters, like the long-married couple in "After the Denim."  In the story, a weekly ritual is threatened by interlopers.  It's read by Michael Cerveris, whose musical theatre credits include a Tony Award-winning performance in Stephen Sondheim's "Assassins," as well as roles in his "Passion" and "Sweeney Todd."  On television he had a recurring role on the fantasy series "Fringe," and he reads frequently for SELECTED SHORTS.
Our final story is "Snow," by Ann Beattie, another writer, like Raymond Carver, who extracts intense meaning from ordinary lives and ordinary acts.  In "Snow", a long-ago love affair is distilled into the memory of a single season.   "Snow" is read by Mary Stuart Masterson, whose work includes roles on the television series "The Good Wife," "Touch," and "Mercy" and the films "On the Edge" and "The Cake Eaters," which she directed.
"Chablis," by Donald Barthelme, performed by Bobby Cannavale
"The Slaves in New York," by Tama Janowitz, performed by Anna Chlumsky
 "After the Denim," by Raymond Carver, performed by Michael Cerveris
"Snow," by Ann Beattie, performed by Mary Stuart Masterson
The SELECTED SHORTS theme is David Peterson's "That's the Deal," performed by the Deardorf/Peterson Group.
For additional works featured on SELECTED SHORTS, please visit http://www.symphonyspace.org/events/series/71/selected-shorts
We're interested in your response to these programs.  Please comment on this site or visit www.selectedshorts.org
And for more thoughts on the stories in SHORTS, check out literary commentator Hannah Tinti's site at http://hannahtinti.com