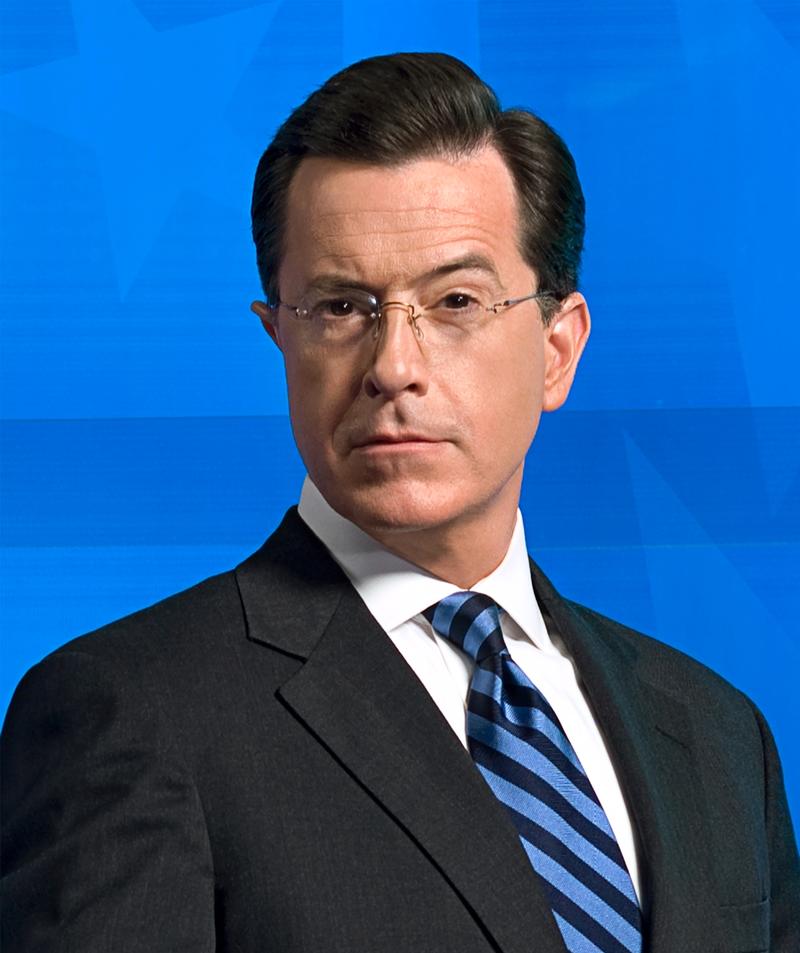 Guest host Stephen Colbert presents stories in which objects change lives.
We are used to gradual changes in life, but in the two stories presented on this show, peoples' lives are altered dramatically in a very short space of time.
In Jack Finney's "Where the Cluetts Are," a wealthy couple builds an authentic Victorian house, and are caught up its mood.  As the architect-narrator comments, "You've been in that kind of house; everyone has.  For no reason you can explain you feel a joy at just being in it."
Finney was a prolific science-fiction  writer whose works include "The Body Snatchers," which was the basis for the cult film "Invasion of the Body Snatchers," and the classic time-travel novel Time and Again.  He loved to write about the places where the past and the present overlap.  In this case, it happens in a "new" old house.  The reader is stage and film actor Philip Casnoff, whose work includes roles in the musicals "Shogun," and "Chicago" and television shows including "Oz," "Strong Medicine," "Numbers," and "NCIS."  He starred in the television miniseries "Sinatra."
The catalyst for change is smaller in the next story, "Lederhosen," by Haruki Murakami, in which a pair of the iconic German hiking shorts is a marital game-changer.  Well, any story by the celebrated Japanese author is life altering.  He starts with something simple, and before you know it, you're in an alternate reality. Lonely husbands search for UFO's, elevated highways lead to parallel universes.  In this case, a placid Japanese wife sets out to buy her husband a pair of shorts, and—well, you'll hear what happens. 
The reader is Aasif Mandvi, whose stage, film, and television work includes his Obie-winning one-man show "Sakina's Restaurant," a role in Tony Kushner's "Homebody/Kabul," and featured roles on "The Sopranos," "Sex and the City," and "CSI," among other shows.  Recent films include "The Last Airbender" and "The Internship."  Mandvi is also a regular correspondent for "The Daily Show."
"Where the Cluetts Are," by Jack Finney, performed by Philip Casnoff
"Lederhosen," by Haruki Murakami, performed by Aasif Mandvi
The SELECTED SHORTS theme is David Peterson's "That's the Deal," performed by the Deardorf/Peterson Group.
For additional works featured on SELECTED SHORTS, please visit http://www.symphonyspace.org/genres/seriesPage.php?seriesId=71&genreId=4
Information about the 2014 Stella Kupferberg Short Story Prize Competition is available now:  http://www.selectedshorts.org/extras/writing-contest-2/
We're interested in your response to these programs.  Please comment on this site or visit www.selectedshorts.org
And for more thoughts on the stories in SHORTS, check out literary commentator Hannah Tinti's site at http://hannahtinti.com