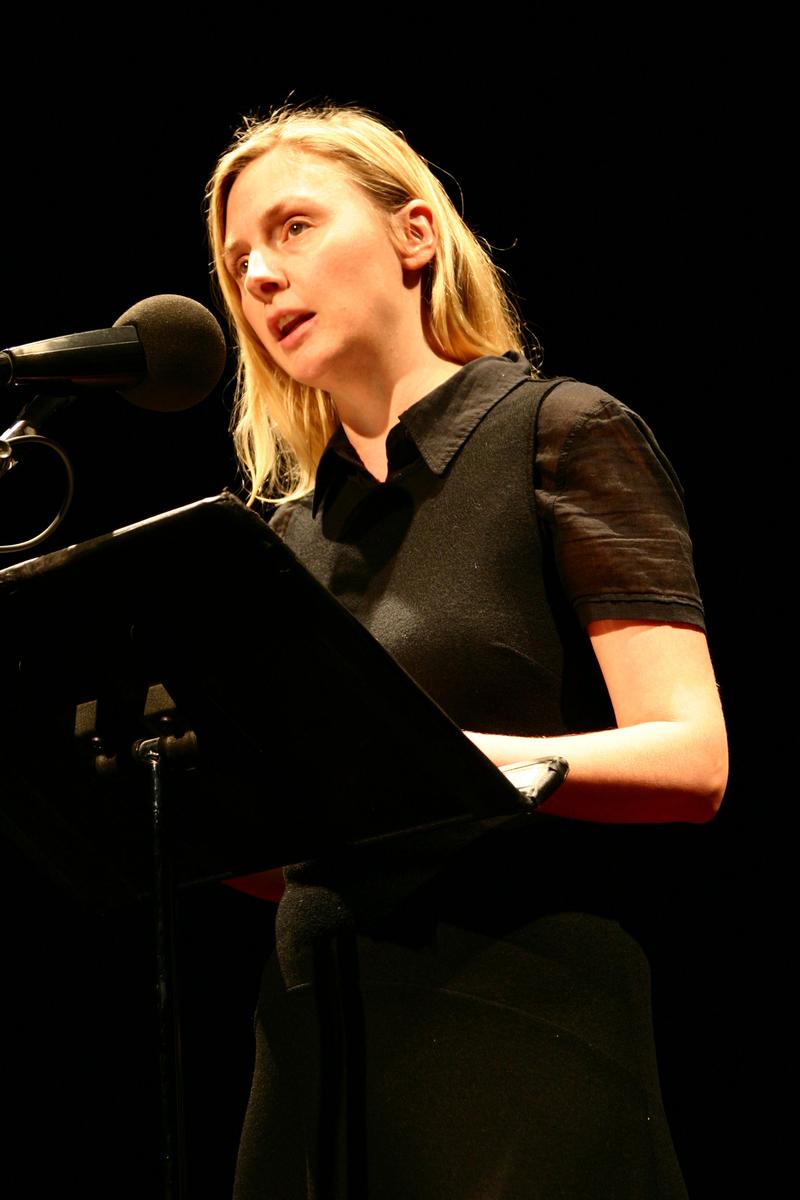 Guest host Hope Davis introduces writings from the quarterly food journal Lucky Peach, founded by chef David Chang, owner of Momofuku, and writer Peter Meehan.  We learn about Chinese drinking games from bar-hopper extraordinaire Rosie Schaap, author of Drinking with Men: A Memoir.  Her piece "Gaming at Winnie's" is read by Gaby Hoffmann.  Next, Lucky Peach co-founder Peter Meehan recalls a dubious part of his own culinary past—a weird hybrid recipe called "Crab Rangoon."  He's the reader, too.  Seville orange marmalade isn't for the faint-hearted, warns chef Kevin West, in a little essay read by Gaby Hoffman.  If you're willing to try your hand, West recommends 5 lbs Seville oranges, 3½  quarts water, and 5 lbs organic sugar, and a large 10-quart preserving pan.  Chef Jase Grimm has different challenges—he's the program's "South Pole Cook," in a piece read by David Cross.  ("I can't wait until I go out there in the middle of winter and there's like Aurora Australis out there as I'm pulling six-year-old frozen zucchini out of a box.")
And since this is a fiction series, there's also a great short story: Nelly Reifler's "Supreme Cloud Ear," a noir-ish tale in which a treasured mushroom is as hotly pursued as the Maltese Falcon.  Sarah Steele performs the story.
Comedian and podcaster Marc Maron is good at getting other people to open up, but here he does a little confiding of his own about how his bought-on-the-street cast-iron cooking pot becomes the obsessive center of his universe during trying times.  David Cross performs Maron's "Pan-American."
And for what in that great food town New Orleans is known as lagniappe (a little something extra), we sat Peter Meehan and Rosie Schaap down in our studios to hear more of the back story behind "Gaming at Winnie's."
"Gaming at Winnie's" by Rosie Schaap; performed by Gaby Hoffmann
"Crab Rangoon," by Peter Meehan, read by Meehan
"Seville Orange Marmalade" by Kevin West; performed by Gaby Hoffmann
"The South Pole Cook" by Jase Grimm; performed by David Cross
"Supreme Cloud Ear" by Nelly Reifler; performed by Sarah Steele
"Pan-American" by Marc Maron; performed by David Cross
The SELECTED SHORTS theme is David Peterson's "That's the Deal," performed by the Deardorf/Peterson Group.
For additional works featured on SELECTED SHORTS, please visit http://www.symphonyspace.org/events/series/71/selected-shorts
We're interested in your response to these programs.  Please comment on this site or visit www.selectedshorts.org
And for more thoughts on the stories in SHORTS, check out literary commentator Hannah Tinti's site at http://hannahtinti.com