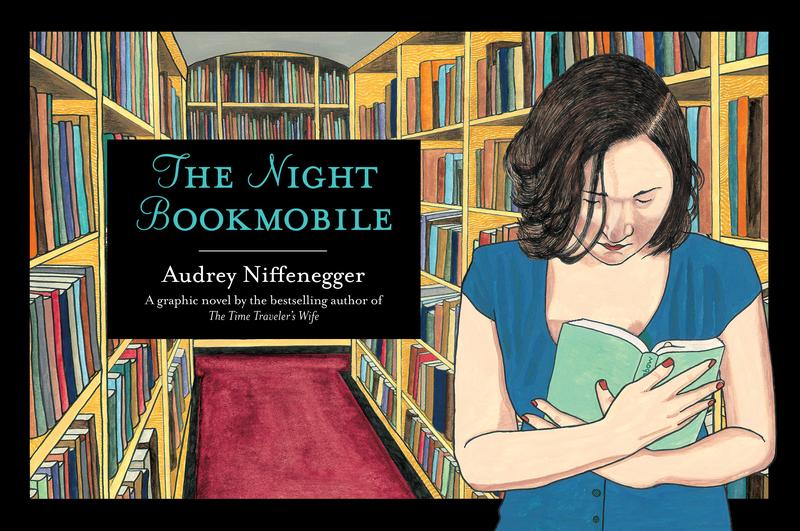 Guest host Jane Kaczmarek presents two stories about women who find what they love.
First, "The Lone Pilgrim," by Laurie Colwin.  The late author of such novels as Happy All the Time, Passion and Affect, and Shine on, Bright and Dangerous Object was sometimes called the modern Jane Austen.  "The Lone Pilgrim" is a good example.  It's a witty, decorous love story.  The heroine, a demur illustrator who describes herself as "the house pet to several families: friendly, cheerful, good with children," finds the courage to have a life of her own.
Reader is Hope Davis is not at all demur in her role as an opportunistic gossip columnist in Aaron Sorkin's "The Newsroom," one of her many film and television appearances, but here she's a nice girl.
Our second story is Audrey Niffenegger's "The Night Bookmobile."  It's an eccentric tale in which a solitary young woman, who loves reading above all else, encounters a very special book collection.  The story was first published in Zoetrope All-Story, then appeared as an illustrated serial in the English newspaper The Guardian, and was later published as a graphic novel (some images from the book are displayed here.  Niffenegger, the author of the novels The Time-Traveler's Wife, Her Fearful Symmetry, and most recently Raven Girl, is also an illustrator.  She speaks here with SELECTED SHORTS' literary commentator Hannah Tinti about how the two disciplines intertwine, the origins of this story, and why death—but not gloom—pervades many of her works: 
"The Night Bookmobile" is read by Christina Pickles, a five-time Emmy winner for her work on "St. Elsewhere," whose many film and television appearances also include roles in Baz Luhrmann's "Romeo and Juliet," and on the series "JAG" and "Friends."  Pickles is a long-time SELECTED SHORTS reader.
"The Lone Pilgrim," by Laurie Colwin, performed by Hope Davis
"The Night Bookmobile," by Audrey Niffenegger, performed by Christina Pickles
The SELECTED SHORTS theme is David Peterson's "That's the Deal," performed by the Deardorf/Peterson Group.
For additional works featured on SELECTED SHORTS, please visit http://www.symphonyspace.org/genres/seriesPage.php?seriesId=71&genreId=4
Information about the 2014 Stella Kupferberg Short Story Prize Competition is available now:  http://www.selectedshorts.org/extras/writing-contest-2/
We're interested in your response to these programs.  Please comment on this site or visit www.selectedshorts.org
And for more thoughts on the stories in SHORTS, check out literary commentator Hannah Tinti's site at http://hannahtinti.com
Image credits:  The Night Bookmobile, Audrey Niffenegger, (c) Abrams 2010.  Courtesy of Abrams.