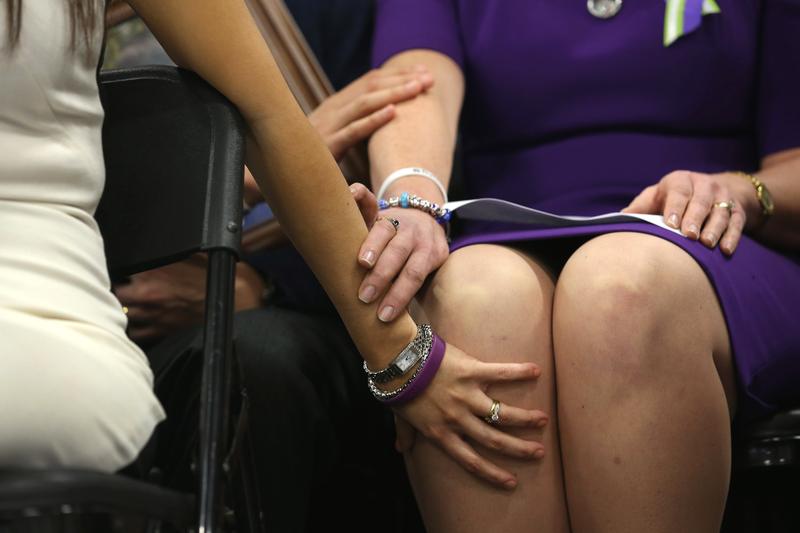 Families of those killed in the Sandy Hook Elementary School massacre are asking people to mark the one year anniversary with acts of kindness.
Kindness is a big idea which feels so far from something as horrific and unimaginable as a mass shooting. Still, for many people, random acts of kindness have sometimes made all the difference—during the times we needed it most or when we least expected it.
There is also strength in making this kind of request to the nation at a time when so much has been lost, when the grief is still raw, and when many of us can not contemplate how this kind of violence is possible.
Today the Takeaway is joined by Colin Goddard, a survivor of the 2007 Virginia Tech shooting, and Megan Sullivan, sister of Alex Sullivan, a victim of the Aurora movie theater shooting. Together they discuss what kind of closure kindness can offer in the face of a severe trauma like a mass shooting.