The Takeaway
Misbehaving Secret Service Agents Raise Questions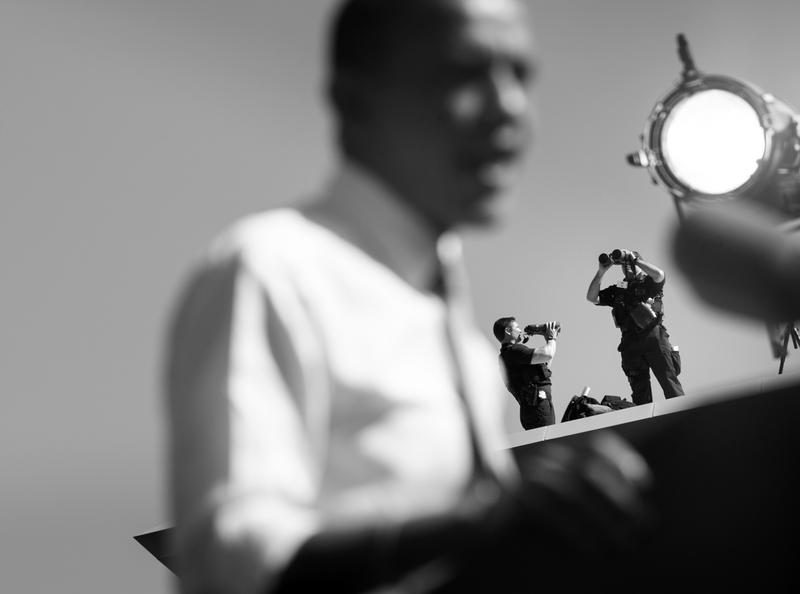 Earlier this week, a U.S. Secret Service agent was found passed out drunk outside in the hallway of his hotel in the Netherlands during a presidential trip just hours before President Barack Obama was supposed to arrive. The agent had been warned earlier that very night by his supervisors to stay out of trouble, according to a Washington Post report.
The incident in Brussels comes on the heels of a car wreck during a March 7 presidential trip to Miami, FL. Down South, the two agents involved in the car accident were suspected of drinking.
And of course, we also all remember the 2012 scandal involving Secret Service agents and sex workers in Columbia. While on their trip to prepare for President Obama's arrival at an international summit, 11 Secret Service agents were placed on administrative leave after allegations surfaced that the agents brought home prostitutes and got into a dispute with one of the women over payment the following morning.
On Wednesday, White House Press Secretary Jay Carney reiterated that the president has confidence in Secret Service Director Julia Pierson's leadership. But are these incidents a sign of a bigger problem of the agency's culture? Andrew O'Connell, a former Secret Service agent and former federal prosecutor, says it's hard to draw sweeping conclusions based on these isolated incidents.
"It's troubling that it's coming so soon after the [Inspector General's] report clearing the Secret Service from any systematic problems with the overall culture, but I still think it's troubling that it would come so close on the heels of the report," says O'Connell. 
Though there are as many as 3,000 Secret Service agents at any given time, the group of individuals caught in these incidents make up president's most advanced and trusted team.
"That's what makes it so sensational and that's why it gets in the news," says O'Connell. "There have been incidences in the past with the Secret Service, but it is certainly troubling when agents on the advanced team or even on the detail get involved in incidents around the world before a presidential visit."
O'Connell adds that even though these agents may travel regularly abroad to places with more tolerant polices surrounding drugs, prostitution and other things, Secret Service agents are aware they should abstain from participation, despite what recent events suggest.
"The agents go where they're told to go and if you find yourself in a country or jurisdiction that allows certain types of behavior, just because it's allowed doesn't mean you engage in that kind of conduct—they're supposed to act professionally, lawfully and ethically no matter where they go," he says. "Agents do have downtime. They are off duty, even though you're an agent 24/7, there are times when you are overseas on an advanced team awaiting the president's visit and you will have downtime—you're expected to act responsibly."
O'Connell says that when putting these allegations into context, the 150-year-old agency has a fine record, showing that these few incidences and individuals are not reflective of Secret Service culture at large.
"I don't think just because you have a few agents that allegedly engaged in over drinking over seas that it will bring down the morale of the other 3,000 agents that are out there doing their job," he says. "We all understand that this is an organization just like any other. They do hold themselves to a higher standard, but from time to time, year to year, you're going to have incidents. You're sorry to see it, but it's going to happen."