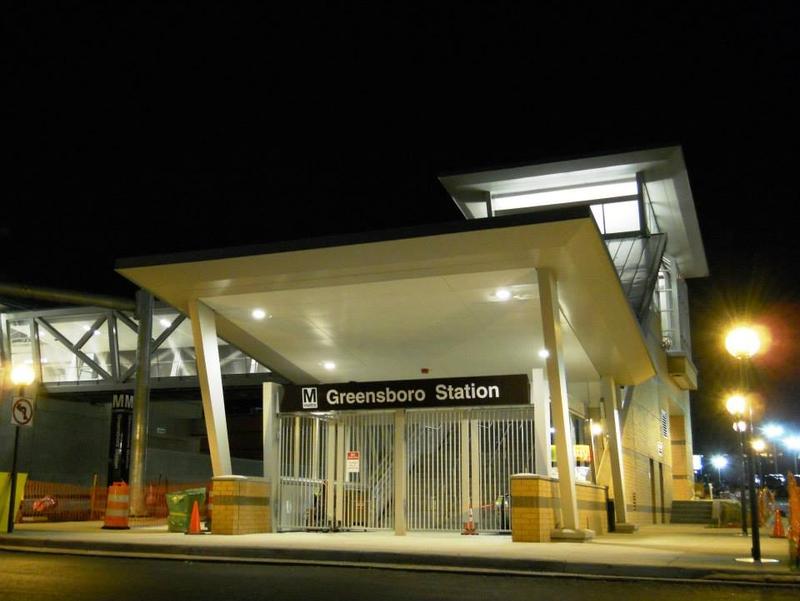 The Silver Line is approaching an important milestone — again.
The contractor building the Metrorail project through Virginia's Tysons Corner says it will be ready for submission to the Metropolitan Washington Airports Authority (MWAA) as early as today, triggering a 15-day review process. If approved by the authority's project managers, the Silver Line may finally be handed to Metro to conduct safety testing and workforce training for up to 90 days.
Second time the charm for 'substantial completion?'
This will be the second time the construction and engineering giant Bechtel says the Silver Line has achieved "substantial completion." Its work was rejected in the previous submission in February, after inspectors found a long list of problems preventing the issuance of certificates of occupancy for the five rail stations in Tysons and Reston.
"Bechtel announced today that Dulles Transit Partners, the Bechtel-led team building Phase 1 of the Dulles Corridor Metrorail Project for the Metropolitan Washington Airports Authority, has made significant progress on all major work and plans to submit the project to MWAA for substantial completion designation soon," the contractor said in a statement released late Tuesday afternoon.
On Tuesday, MWAA board member Tom Davis, who was appointed to the board by former Virginia Gov. Bob McDonnell to see the Silver Line to completion, says that he expected a submission of "substantial completion" in the next few days prior to MWAA's next scheduled board of directors meeting on April 16.
Bechtel's announcement coincides with the start of "liquidated damages." As per the terms of their contract, today MWAA may begin docking Bechtel $25,000 per day for a late project. Since the most recent rejection in February, all parties publicly have stated their focus is solely on completing the Silver Line as soon as possible, setting aside any dispute over penalties to a later date.
Metro waiting on hand-off
While "substantial completion" may be close to being achieved, the start of passenger service can't be determined until Metro gets its hands on the Silver Line. On Monday, Metro general manager Richard Sarles said it may take up 90 days to open the rail line after the transit authority gets the project from MWAA.
"My commitment is within 90 days. And as we move forward, we will be very transparent so you won't have to quiz me every week about where we stand," said Sarles in remarks to reporters following a WMATA board meeting.
"We've watched the testing that MWAA has done and made sure we understood the results and worked with them when there is an issue," Sarles added. "But until it is turned over to us, that is when we can start running our system with our operators and do operational testing, as well as drills with outside emergency responders. That has not been done."
Following Bechtel's announcement, MWAA spokesman David Mould issued a statement.
"We look forward to the declaration of substantial completion which would begin a two-week review process, during which we would determine whether we concur with the declaration," he said.
MWAA project leaders are scheduled to provide an update on the Silver Line at the agency's board meeting April 16.