The Takeaway
The Planet's Largest Dinosaur is Getting a Second Life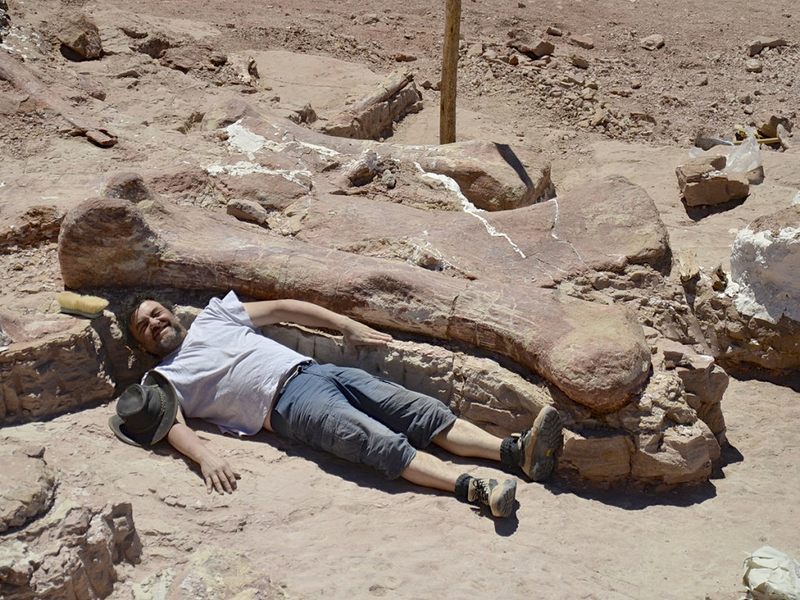 Click on the audio player above to hear this interview.
The largest dinosaur to ever walk the planet is getting a second life at the American Natural History Museum in New York. The titanosaurus—not its official name—was discovered in Argentina in 2014. A large herbivore, this particular specimen is 122 feet long.
It is so large its skeleton extends beyond the main gallery on the museum's fourth floor, sticking its neck through the doorway and into the elevator shaft. Its thigh bone alone is longer than Dr. Diego Pol, one of the paleontologist who excavated the fossils, is tall. Over half of the re-created skeleton was 3D printed from computer scans of the fossils that were found. 
The exhibit opens Friday, January 15, and brings to life this species that has been extinct for about 95 million years.
Check out some photos and a video about the exhibit below.