The Takeaway
Second Highest Court Weighs Travel Ban Suspension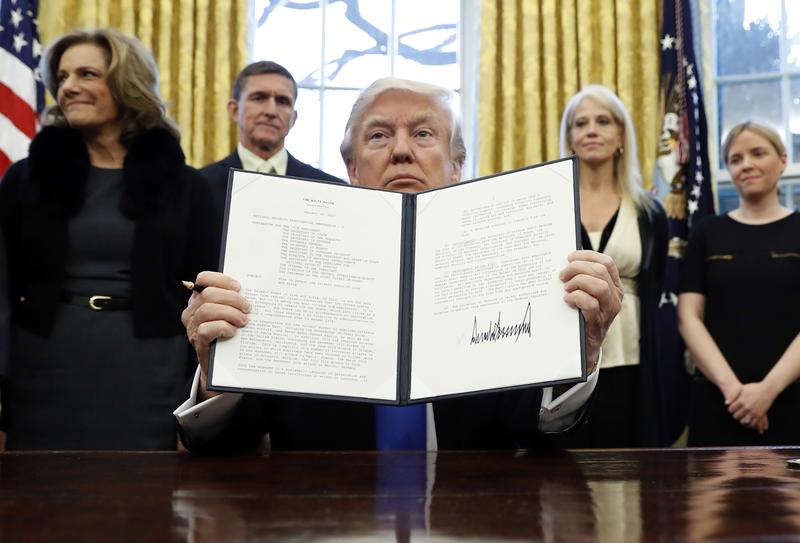 The immigration ban battle wages on in court with a decision that might end up in the hands of the Supreme Court.
On Friday, a federal judge in Washington state temporarily halted President Trump's executive order banning travel from seven predominately Muslim countries. On Sunday, the Justice Department argued to the 9th Circuit Court of Appeals for the ban to be restored ... which was denied.
Now a three-judge panel at the 9th Circuit will decide whether or not to extend the suspension or to uphold the ban.
The president has the authority to set immigration policy but the ban is likely to remain suspended as the case unfolds.
The 9th Circuit ruling, no matter what the outcome, will almost certainly be appealed to the nation's highest judicial body, where five justices will be needed to overturn the panel's decision. With the death of Justice Antonin Scalia, the court has been evenly divided between four conservative judges and four liberal ones; with no decision likely, the case will be remanded back to the federal court in Washington State.
Leon Fresco is a former Deputy Assistant Attorney General at the Justice Department.