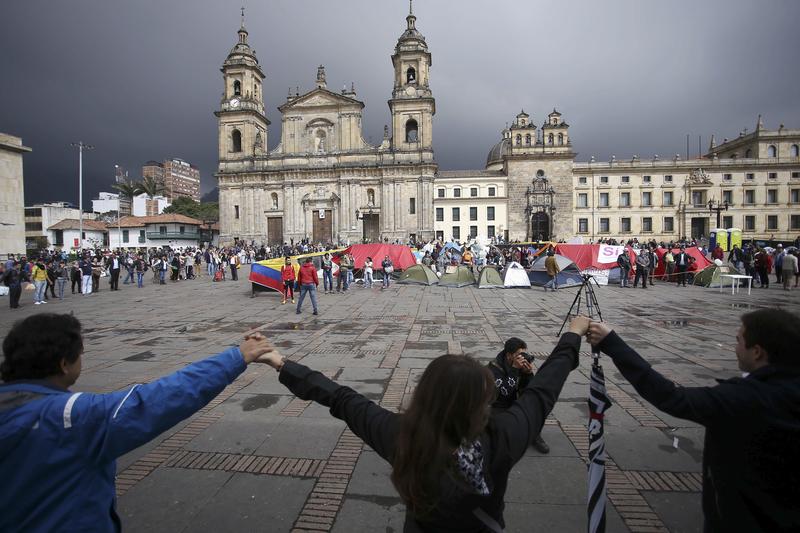 Colombians voted down a peace deal by a razor-thin margin during a referendum in October that would have ended more than 50 years of violence.  Opponents objected to the accord over a perceived leniency that FARC members would be granted under the deal.  
President Juan Manuel Santos has not given up negotiations and today, top leaders of the FARC in Bogota are expected to sign a new peace agreement with the government. Under the new agreement FARC would be forced to devote all of its assets to victim restoration. Colombia's president Juan Manuel Santos won the Nobel Peace Prize last month for his efforts to end the war.  Said President Santos, "I can humbly say that this is a better agreement. It will better unite us on this journey to a lasting and stable end to the violence. Peace in Colombia will be stronger and enduring because of the work all Colombians have done."
The agreement will have to be signed, and then will likely go to Congress to debate and ratify the agreement.
Anastasia Moloney, Latin America and Caribbean correspondent for Thomson Reuters Foundation, discusses the new development.