Second Brooklyn Bridge Breach Exposes City's Security Flaws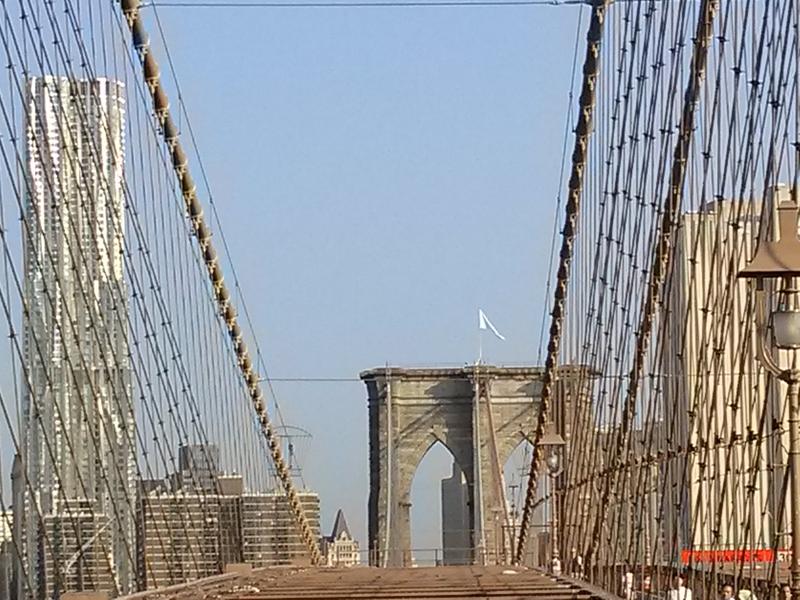 Mayor Bill de Blasio is holding himself and Police Commissioner Bill Bratton responsible for the second breach of security on the Brooklyn Bridge this summer.
"We are in the process of making changes in the way we approach the bridges that are our responsibility," de Blasio said Monday. "This individual should have known better, it's quite obvious this was not a place for an individual citizen to go."
Yaroslav Kolchin, 24, was spotted by police Sunday climbing a cable beam on the Brooklyn Bridge. He reached the top of the tower, took pictures and was arrested as he descended. His lawyer told reporters he was visiting the city with a Russian tour group. A court complaint says he told police he did it for fun.
He's being held on $5,000 bond.
The city is conducting a "full scale review" and will announce changes to its security procedures when complete.
"We are the number one terror target in the world, but we're also the most prepared of any city in the world to fight terrorism and stop terrorism," de Blasio said.
But Nicholas Casale, a former NYPD detective and director of counter-terrorism for the Metropolitan Transit Authority disagrees. Casale said this summer's breaches have exposed the city's security weaknesses.
"It keeps reverberating to us that we're not getting it right and if we can't get it right, 13 years after 9/11 when are we going to get it right?" he said. He said that officers can't monitor all security feeds all the time and that officers on both ends of the bridge only monitor for trucks that may be carrying explosives. He questioned how the city has been spending federal counter terrorism funds.
In July, two flags were stolen from atop the Brooklyn Bridge and were replaced with white flags. Two German artists have taken responsibility for the incident.