Seattle's Only Licensed Pot Retailer Prepares For Long Lines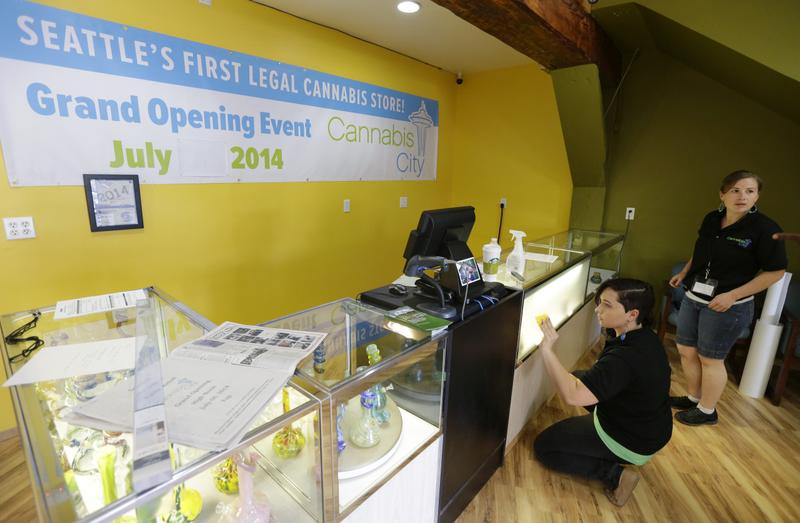 Today, for the first time ever, stores in Washington state can begin selling recreational pot legally. Almost two years ago, voters there approved a measure to legalize non-medical marijuana.
Finally, two dozen sellers got licenses yesterday. But only a few of them are ready to open today. And there is only one licensed retailer in the state's biggest city, Seattle. That's Cannabis City.
Here & Now's Robin Young speaks with the store's manager, Amber McGowan, who's been up since early this morning preparing for a long line at the midday opening.
Guest
Amber McGowan, manager of Cannabis City in Seattle, Wash.
Copyright 2014 WBUR-FM. To see more, visit
http://www.wbur.org
.