Sculptures by a Gifted, Troubled Man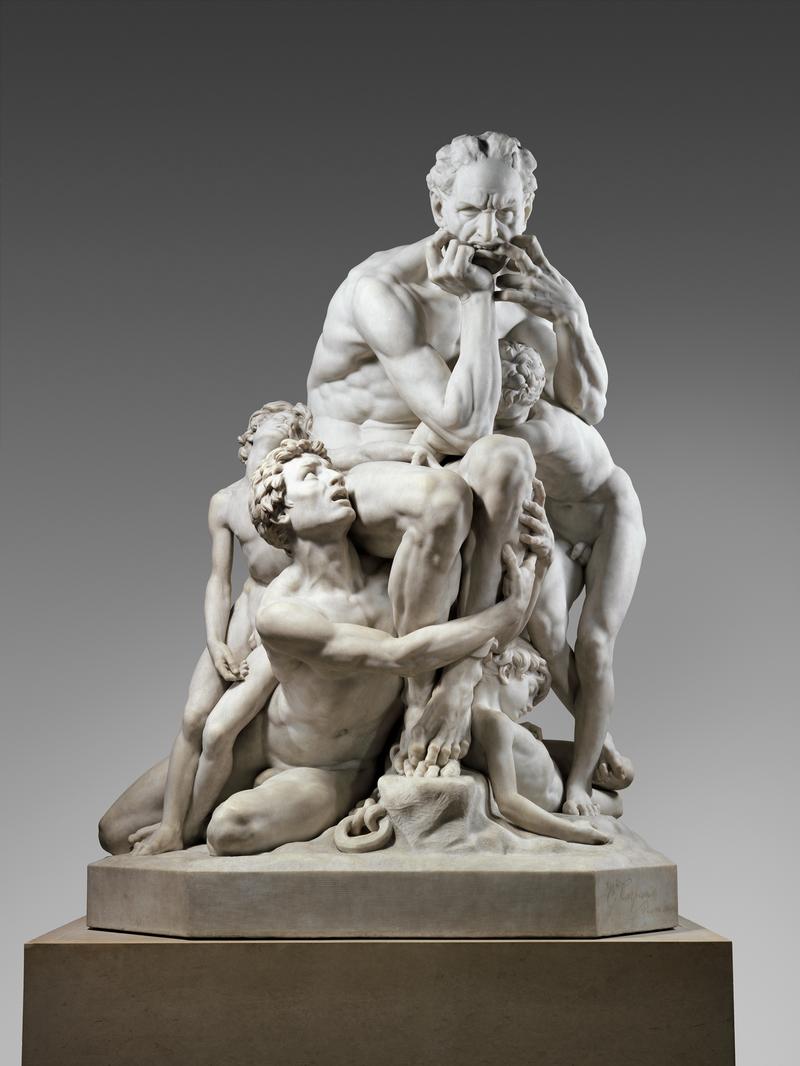 The work of a sculptor of emotions who was favored by Napoleon III is on view in town.
A new exhibit on Jean-Baptiste Carpeaux is at the Metropolitan Museum of Art. It features sculptures and paintings that portray life in France in the late 1800s, including portraits of celebrities and friends, of himself and his wife Amélie.
Jim Draper, a curator of European sculpture at the Met who organized the show, said in this interview that Carpeaux had a very different approach than modernist sculptor Auguste Rodin.
"Rodin will strip things to essentials, and Carpeaux will want to give you everything. The textures, the wrinkles, the style, everything," he said.
Draper explained Carpeaux was dark and troubled, extremely jealous of his wife. He was only 48 when he died. But that he studied technique of other masters like Michelangelo, and developed a technique of his own.
Jean-Baptiste Carpeaux, The Attack of Berezowski Against Czar Alexander II (Courtesy of The Metropolitan Museum of Art)