Screening Room: Our Favorite Coaches in Movies & TV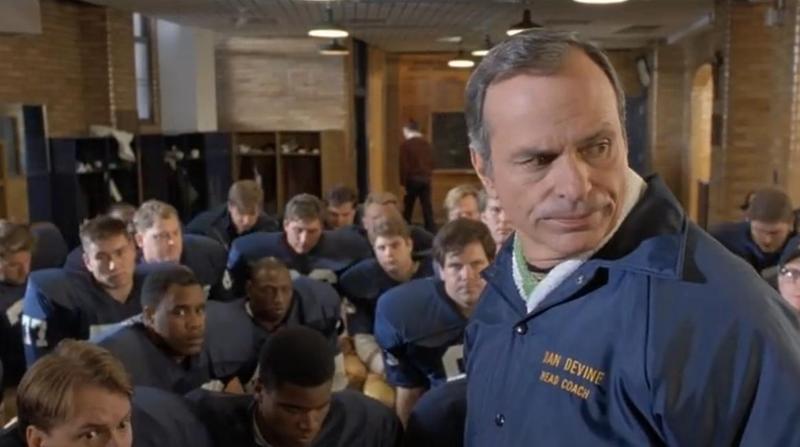 Our Family Meeting about coaching made us reflect on coaches in all areas of life. Here are a few of our favorite coaching moments from film and television.
Hoosiers (1986)
Coach Norman Dale (played by Gene Hackman) reminds his team that the scoreboard doesn't dictate who wins and loses.
Rudy (1993)
Coach Devine (played by Chelcie Ross) delivers a home-grown locker room pep talk before the final game.
Little Giants (1994)
Coach Danny O'Shea (played by Rick Moranis) reminds the kids on his Peewee Football Team that all it takes is one lucky break.
Karate Kid (1984)
Mr. Miyagi (played by Pat Morita) teaches Daniel-san the importance of intent.
Miracle (2004)
In this autobiographical film about the 1980 men's ice hockey team, player-turned-coach Herb Brooks (played by Kurt Russell) reminds his team that they deserve to be there.
Friday Night Lights TV (2010s)
Clear eyes, full hearts, can't lose.
Who are some of your most memorable coaches from film and television? Tell us below (links to "the big speech" are appreciated!).