The Takeaway
SCOTUS Will Rule On Obama's Immigration Actions Ahead of 2016 Election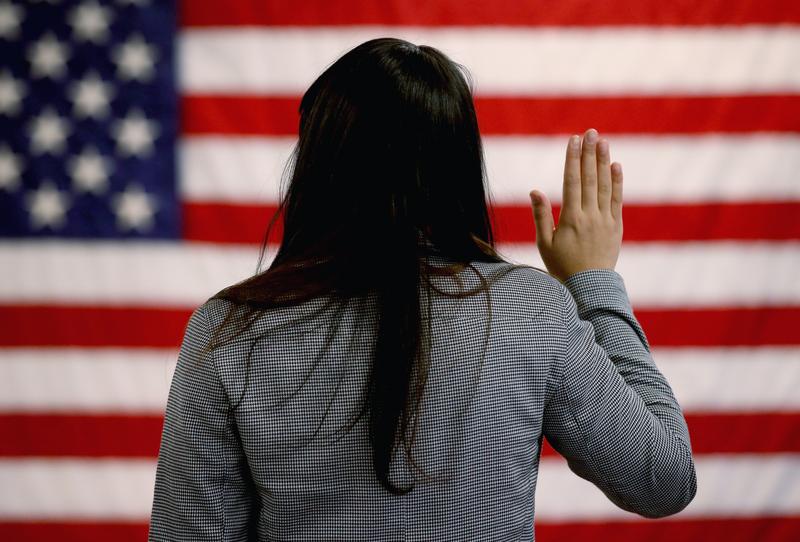 Click on the audio player above to hear this interview.
The U.S. Supreme Court announced Tuesday that it will review President Obama's executive actions on immigration—something that granted millions of undocumented immigrants legal status and work permits.
Texas and 25 other states sued to block the administration's immigration plan. At issue is the Deferred Action for Parents of Americans (DAPA) program. In late 2014, President Obama said the program would allow people who have been in the U.S. for more than five years and who have children who are in the country legally to "come out of the shadows and get right with the law."
About 235,000 people were deported in the federal fiscal year that ended September 30th, according to the Department of Homeland Security. That was the smallest number since 2006 and a figure that represents a 42 percent drop since a record high of more than 409,000 in 2012.
The case will be argued during the first half of this year with a decision expected in June—just weeks before Democrats and Republicans officially select nominees for the 2016 election.
Takeaway Washington Correspondent Todd Zwillich explains how this might impact the 2016 election. Jeffrey Rosen, professor of law at George Washington University and president of the National Constitution Center in Philadelphia, explains the potential legal implications surrounding this case.