The Takeaway
The SCOTUS Ruling on Peyote that Helped Hobby Lobby Win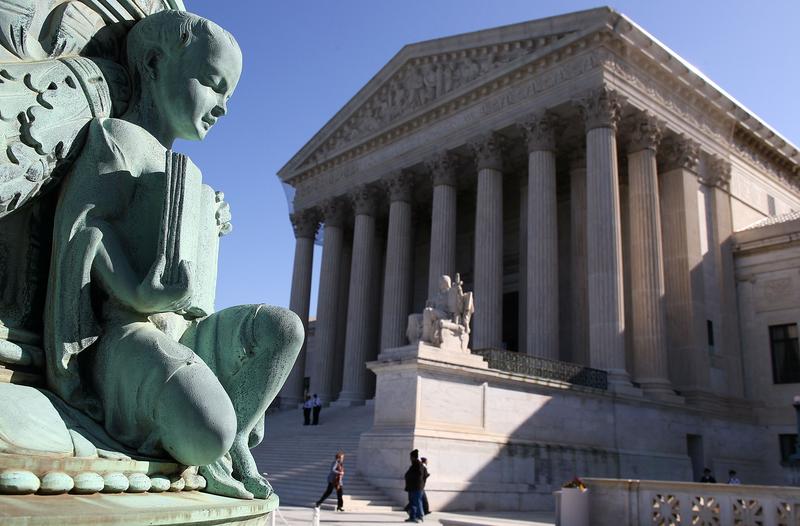 Perhaps the most closely watched case before the Supreme Court this session came down yesterday with a 5-4 split decision that allows some privately held companies to opt out of a federal mandate to offer health insurance that includes birth control.
The court ruled in favor of two Christian-owned companies, Hobby Lobby and Conestoga Wood Specialties. The businesses challenged Affordable Care Act provisions requiring them to provide contraceptive benefits for their employees. 
The key component of the Court's majority decision is a decades-old law passed by Congress in 1993 called the Religious Freedom Restoration Act (RFRA). It says that if there is another way to accomplish the government's purpose with a lesser restriction on religious liberty, that is what is required.
RFRA was adopted to counteract the 1990 Supreme Court case Oregon v. Smith in which two Native American men were denied unemployment benefits because they were fired for smoking peyote as part of a religious ritual. That landmark Supreme Court case established that the government is free to enact laws that interfere with an individual's religion so long as it applies to everyone and doesn't single out a specific group.
The ruling set off a firestorm of protests and put in motion a series of events that led to yesterday's Hobby Lobby decision.
Carolyn Long, the author of "Religious Freedom and Indian Rights: The Case of Oregon v. Smith," explains the details of the case and how the decision from years past impacted the Hobby Lobby ruling.