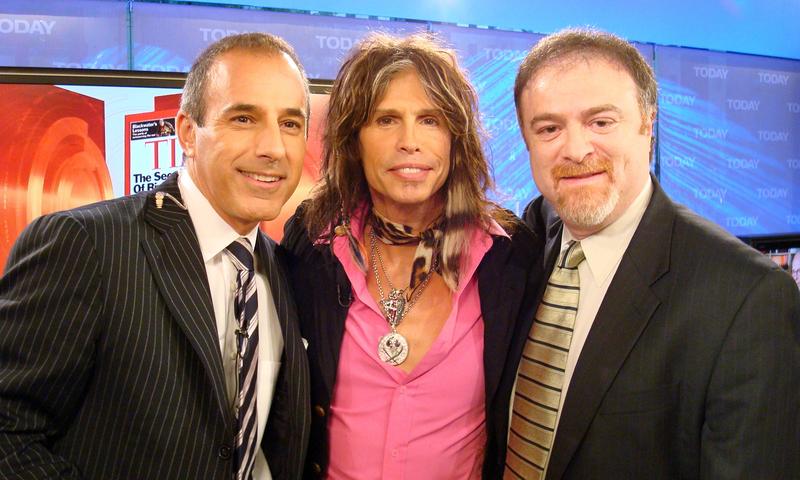 When you hear a singer like the late Whitney Houston belt out a song like "I Will Always Love You," you're listening to a marvel of vocal skill. But there's no anatomical difference between her vocal system and yours.
Great singers "don't have bigger lungs," says voice rehabilitation specialist Linda Carroll. Neither do they have bigger vocal muscles. According to Dr. Steven Zeitels, director of the Voice Center at Massachusetts General Hospital, "I can place all your vocal muscles into one corner of one facial muscle." Those vocal muscles move the vocal folds, ligaments that vibrate to make the sounds of speech and singing.
So without bigger lungs or muscles, how do singers do it? It's all about the way the sound resonates in their body, according to the opera soprano Renée Fleming. "If you take any kind of instrument — whether it's a violin or a piano — the strings sort of represent what the vocal folds do." Singing, she says, is like plucking a string. "If you do that with a rubber band, it just makes a 'twang' sound, but if you put that string on a box, then it resonates and creates a beautiful sound." It's the same for the voice, she says. "You're putting air through the folds, they vibrate and the resonating chambers, which are your mouth, your throat, your sinuses, create the color."
Singers of all ages come into Dr. Zeitels' medical practice with trauma caused by breathing dried-out air in planes or singing in towns or buildings that have unfamiliar allergens. Renée Fleming says trauma can also come from the type of singing you do. "It's pop and musical theater singing — particularly with girls — and rock singing for men that's very hard on the voice," she says. 
Aerosmith's lead singer, Steven Tyler, is nearly 70 and has been torturing his vocal folds since he was a teenager. Tyler is one of Dr. Zeitels' patients. One night, right in the middle of that famous high note in "Dream On," Tyler ruptured a blood vessel in his vocal fold. His voice cut out completely. Dr. Zeitels performed surgery with a laser to seal the blood vessels, and today, Tyler can sing "Dream On" as loudly as when he was 25 years old. 
Music Playlist
The Wizard Of Oz: Somewhere Over The Rainbow

Artist: Judy Garland

Album: Music From The Movies: Old And New

Label: Leverage

Over the Rainbow

Artist: Ella Fitzgerald

Album: The Complete Ella Fitzgerald Song Books

Label: Verve Records

Somewhere Over the Rainbow (Live 1998 Hammerstein Ballroom)

Artist: Patti LaBelle

Album: Live! One Night Only

Label: Geffen

Somewhere Over the Rainbow

Artist: Israel Kamakawiwo'ole

Album: Facing Future

Label: Mountain Apple Company

Somewhere Over the Rainbow

Artist: Syd Lawrence Orchestra

Album: Salute to Glenn Miller

Label: Avid Entertainment

Everything Has Changed [feat. Ed Sheeran]

Artist: Taylor Swift

Album: Red

Label: Big Machine Records, LLC

I Could Have Danced All Night

Artist: Julie Andrews

Album: My Fair Lady (The Original 1956 Cast Recording) [Remastered]

Label: Broken Audio

I Will Always Love You

Artist: Whitney Houston

Album: I Will Always Love You: The Best Of Whitney Houston

Label: Sony Music Entertainment

You'll Think of Me

Artist: Keith Urban

Album: Golden Road

Label: Capitol Nashville

Hello

Artist: Adele

Album: 25

Label: XL Recordings/Columbia

Puccini: Gianni Schicchi- "O Mio Babbino Caro"

Artist: London Philharmonic Orchestra and Renee Fleming and Sir Charles Mackerras

Album: Renee Fleming

Label: Decca

I Don't Hurt Anymore

Artist: Johnny Cash

Album: American VI: Ain't No Grave

Label: American Recordings

The End of the World

Artist: Skeeter Davis

Album: The Essential Skeeter Davis

Label: RCA Records Label Nashville

Wasting All These Tears

Artist: Cassadee Pope

Album: Wasting All These Tears

Label: Big Machine Label Group

Love in an Elevator

Artist: Aerosmith

Album: 20th Century Masters: The Millennium Collection: The Best of Aerosmith

Label: Geffen

Walk This Way

Artist: Aerosmith

Album: Aerosmith's Greatest Hits

Label: Columbia

Dream On

Artist: Aerosmith

Album: Aerosmith's Greatest Hits

Label: Columbia

Love Yourself

Artist: Justin Bieber

Album: Purpose

Label: RBMG/Def Jam