The Takeaway
Schwinntonation: Making Music With Bicycle Parts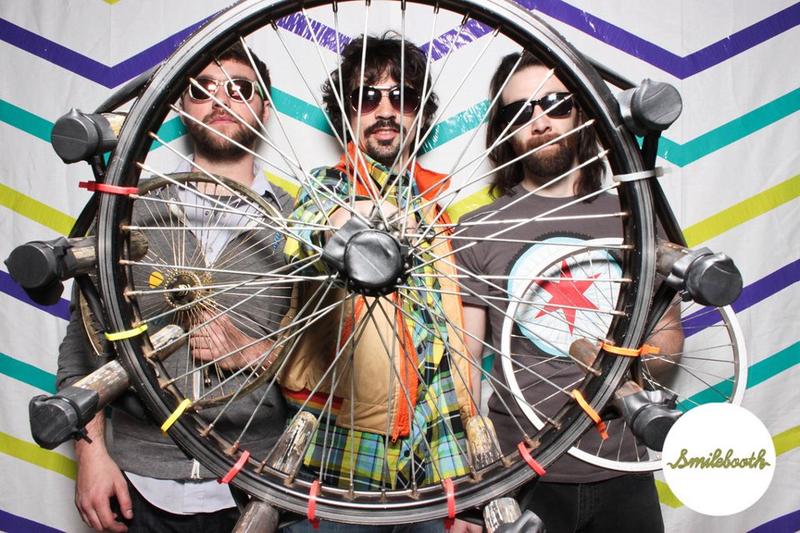 As part of our series on bike culture and bike shares in America, we're exploring the love of cycling in all of it's forms—from poetry to business, to music and data.
Charlie Malave and Ezra Lange, members of the Chicago-based band "Schwinntonation," hear in bikes something that many of us miss: Music.  Bike Harp, basscycle, little poppy, cricket, handlebars and seat-post flutes are just some of the instruments the band has invented over the years out of re-purposed bicycle parts. They join The Takeaway to share their music and love of cycling.
Don't forget to enter our Takeaway Bike Haiku Challenge here.
Check out a video of Schwinntonation playing at the WBEZ studios in Chicago:
Take a listen to their music here:
Below you'll find a photo slideshow of Schwinntonation.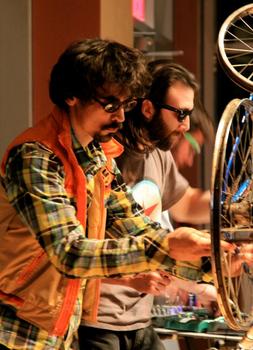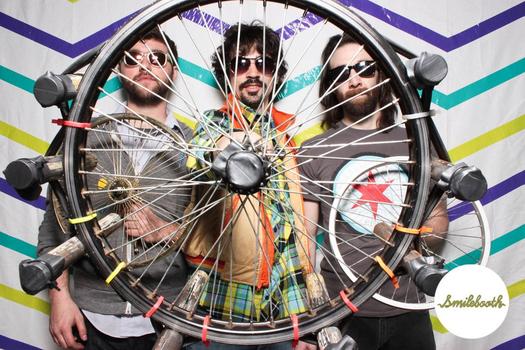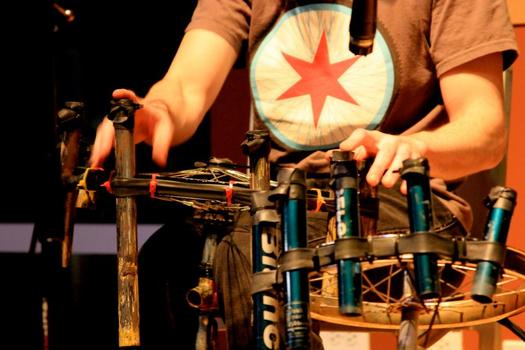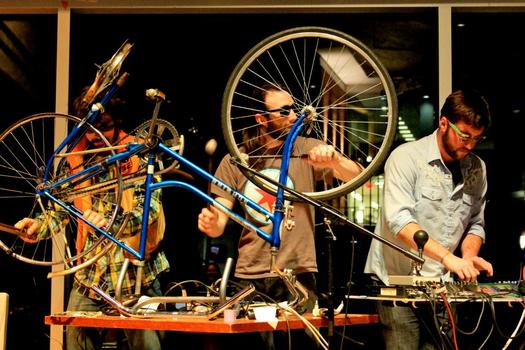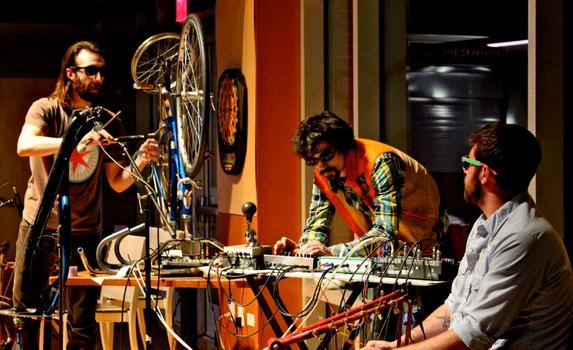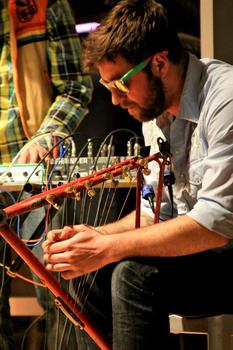 of