FEMA Money to Turn Up the Heat in Sandy-Damaged Public Housing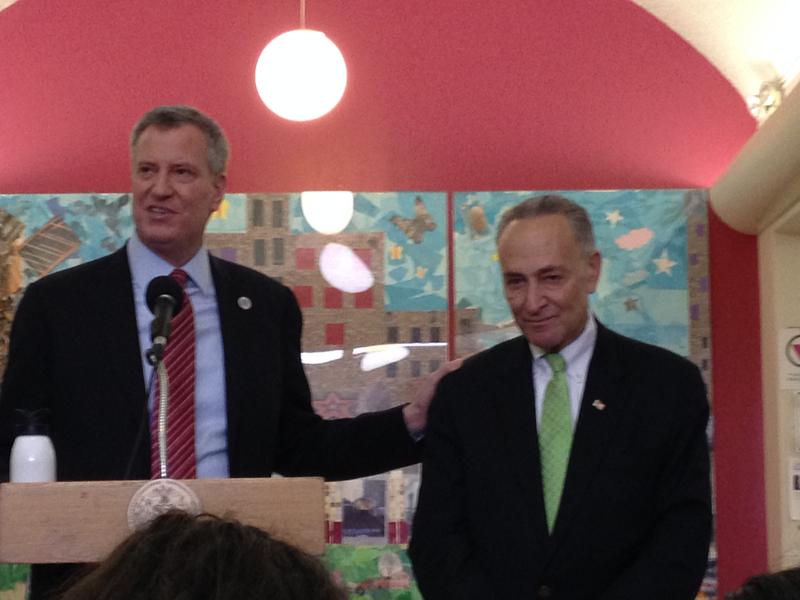 Long-awaited money from the Federal Emergency Management Agency will arrive soon at the New York City Housing Authority to replace dozens of boilers damaged by Sandy.

Speaking Sunday at the Isaacs Houses, a public housing complex on Manhattan's Upper East Side, Sen. Charles Schumer said FEMA has agreed to accept cost estimates from independent engineers, rather than negotiate with the city on each individual unit.

"What they used to do is haggle," he said. "'Well, maybe we'll give you $900,000. Maybe we'll give you $700,000. How do we know you couldn't find a cheaper boiler?' We can't wait for that."

The city installed 26 temporary boilers in 16 housing projects after Sandy. Many of them have broken down this winter. The boilers cost a million dollars a month each to rent.
Schumer was joined by Mayor Bill de Blasio for Sunday's announcement. The Senator said FEMA will pay the full price for the new boilers, rather than sharing the expense with the city. Much of the money would be spent "hardening" facilities to withstand future floods, by building special walls or raising equipment out of harm's way, he said.

FEMA will spend more than $100 million on boilers that serve tens of thousands of public housing residents. FEMA also will reimburse the city for more than 50 million dollars spent on the temporary boilers.
Installation of the new units is to begin later this year.