The Takeaway
From Schools to Prisons: Juvenile Justice in West Virginia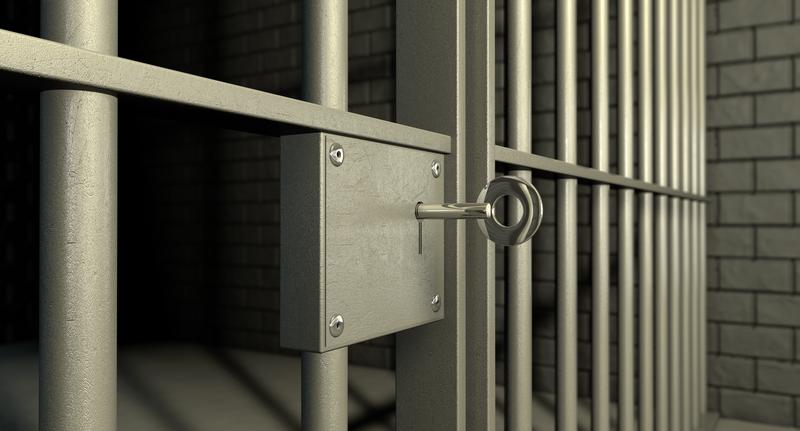 In the late 1990s, the United States started to rethink the country's juvenile justice system and the nation's process of rehabilitating troubled kids.
As a result, the national youth incarceration rate has dropped dramatically in nearly every state over the last 15 years—except West Virginia.
While the nation has cut the juvenile incarceration rate by half, the Mountain State incarcerates juveniles at a rate 42 percent higher than the rest of the country. West Virginia has had the largest increase in youth incarceration since 2001.
Journalist Dana Goldstein wanted to find out why. She's the author of "The Teacher Wars: A History of America's Most Embattled Profession" and a staff writer for The Marshall Project, where she covers the school-to-prison pipeline.
Her new investigation, "No Country for Young Men," tells the story of Junior Smith, a young man from Philippi, West Virginia who got caught up in the juvenile detention system at the age of 17.
As Goldstein tells The Takeaway's John Hockenberry, the rural nature of West Virginia leaves parents of troubled kids, and the judges who see those kids in their courts, with few options for treatment or therapy in the community. Instead, these teenagers are often incarcerated so that they can receive the help they need.
"A few different things are happening in West Virginia," says Goldstein. "The state has looked very carefully at truancy—kids cutting school. To address that, they've put police officers within middle school and high schools."
Having more police officers within the school system means that students have more contact with law enforcement officers. As a result, students like Junior Smith often face harsher consequences for minor infractions.
"A violent fight between two young men is going to be a problem at any school," says Goldstein. "But what I saw in West Virginia as I worked on this story over the course of several months is that the schools have, in many cases, just outsourced discipline to these county police officers. When that happens, a type of scuffle between two young men that a principle might deal within another setting, can sometimes get referred straight to a judge."
Goldstein says that Smith first came into contact with law enforcement officials after he was caught drinking alcohol while he was a middle school student. Many of Smith's problems, which Goldstein characterizes as minor infractions, were driven by substance abuse.
"The most serious thing that happened to him was that he walked into the unlocked garage of a neighbor," she says. "He said that he was looking for a six pack of beer. He didn't find one and he didn't actually enter the house. But after this, he did get put into a court supervision period."
While Smith was under court supervision, Goldstein says he got into a "scuffle" with another boy in school. She says there was no lasting injury to either person, but the incident was reported to the judge involved in Smith's case.
"He was at that point incarcerated," she says. "He waited three months for a hearing—not the sort of due process that we're used to in the adult system. When he finally did have a hearing, he was sentenced at age 17 to be incarcerated until the age of 21. Ultimately, after his mom became an advocate and he showed good behavior within the juvenile facility, he was let out after 13 months."
Goldstein says Smith lacked a school support system—after initially committing some minor offenses, the boy did not receive family therapy, substance abuse treatment, or other counseling services that may have helped him stay out of the justice system and in school.
"His parents were very eager to help him straighten out," she says. "What they found is that in their very remote and rural part of West Virginia, there could be a three-month waiting period for an out-patient drug treatment program."
Kathy Smith, Junior's mother and a nurse in West Virginia, decided to take action after she saw what happened to her child.
"She was just stunned that her son was incarcerated for 13 months and was given, actually, a nearly four-year sentence for what she saw as a string of petty misbehaviors," says Goldstein. "Her child was never put on probation. Probation is a period of time in West Virginia and many other states where a juvenile might receive services to help them get back on track in school and life."
Goldstein says that West Virginia's strict anti-truancy laws have overloaded the system—if a student in the state misses five days of school in a given year, they are put on probation. Since absentee students often compile a large majority of probation programs, students like Junior that may be struggling with substance abuse issues are pushed out.
Additionally, West Virginia is one of the most mountainous and remote states in the nation, and it's also one of the poorest, which places yet another hurdle between at-risk youths and the vital programs designed to help them.
"It definitely has a small workforce that's qualified to deliver these services to kids," says Goldstein. "But places like Ohio and Georgia, they're paying service providers to bring these services to kids within their homes. That is a very promising model for a rural state."
Goldstein adds that probationary services not only help at-risk students, but it's also beneficial to taxpayers.
"It costs $80,000 to $100,000 per year to incarcerate a kid like Junior," she says. "It's maybe $33,000 per year, research shows, to give him the services that are going to be more effective in preventing him from becoming an adult offender down the line."