SchoolBook
How Principal Turnover Affects High School Graduation Rates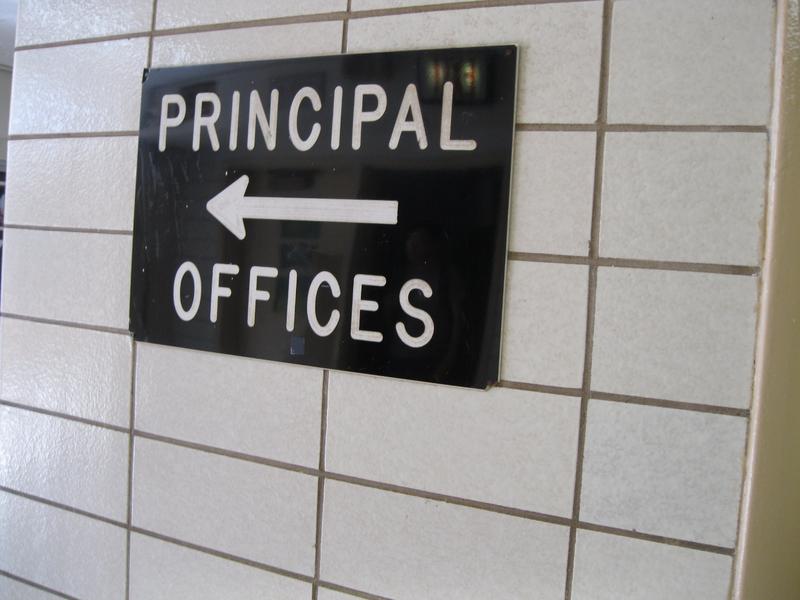 Does stability in school leadership help increase graduation rates? For students at New York City public high schools that may the case, according to a WNYC/SchoolBook analysis of city data.
Among the 20 schools with the highest dropout rates in 2011 and 2012, all but two saw the principal change during four years prior to graduation. At the 20 schools with the lowest rates, the opposite held true. Overall, schools with higher rates of dropouts from the classes of 2011 and 2012 tended to also have higher turnover among principals. 
In other words, Department of Education data show students at high schools with the same principal from freshman year through graduation generally performed better.
But Prof. Richard Ingersoll, a professor of education and sociology at University of Pennsylvania, said the correlation was not that clear cut.
"There is a bit of a chicken or egg thing here," he said. "A bad principal leaving could be a good thing for the school. On the other hand, if there is a revolving door of principals, I have no doubt that is not good for the school."
That sentiment was echoed by the city's principals' union. Common sense would say that stable school leadership would benefit students, said Chiara Coletti, Council of School Supervisors & Administrators spokeswoman. However, other factors matter, too.
"You could change principals at a school like Stuyvesant or Bronx Science four years in a row and probably still have a 100 percent graduation rate," she said. "Every student in the school is a high achiever and chances are none of them are going to achieve less because their school leaders changed every year."
Principal turnover at the city's transfer schools, didn't track graduation or dropout rates at other schools during the same time period. The city has added more transfer schools, like West Brooklyn Community High School, to improve graduation rates. The smaller schools serve students who are behind in credits or may  have dropped out and offer additional tutoring and services. Many of them are too new for reliable data.
Nationwide, a fifth of all principals leave their school at the end of the year, according to data from the National Center for Education Statistics. That rate is higher among urban school districts like New York City. 
Further, quality school leadership has direct impact on student performance, according to a paper commissioned by the Wallace Foundation. The authors of "How Leadership Influences Student Learning" found that school "leadership is second only to classroom instruction among all school-related factors that contribute to what students learn at school."
Still, there isn't a lot of direct research on how principal turnover affects student performance, particularly compared to teacher turnover, Ingersoll said, but similar factors are likely at play. For example, voluntary turnover among teachers greatly outnumbers those who are forced out for discipline reasons.  
"You're going to drive out your best people first," he said. "You're going to drive out the people who have other options and can find another job."
That appeared to hold true for principals in New York City as well, where principal turnover from 2006 to 2012 was higher at schools that served low-income students.
This report is part of American Graduate, a public media initiative addressing the drop-out crisis, supported by the Corporation of Public Broadcasting. Our ongoing "Educating on the Edge" series is here.