SchoolBook
School Integration Proposal on Hold for Lower Manhattan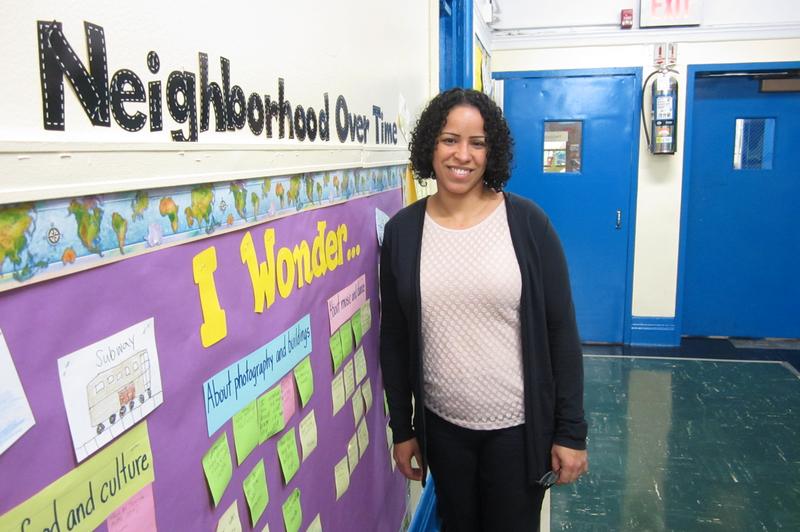 An ambitious proposal to evenly distribute low-income kindergarten students throughout all public schools on the east side of downtown Manhattan beginning in fall 2017 has been put on hold by the Department of Education.
The concept had strong support from parent leaders on the community education council for District 1, which includes the Lower East Side and the East Village. But city officials said there weren't enough details and they need more information before implementing it. Parents begin applying to kindergarten next month.
Deputy Chancellor Josh Wallack told WNYC this doesn't mean the idea is dead. He said it could still be enacted in fall 2018.
"We are committed to working with District 1 to do this right — not just to push forward without a real, strong plan that will meet the district's goals," he said in a statement. "We are in ongoing conversation with District 1 and are helping them re-analyze data and build models that can bring our shared goal of increased diversity district-wide closer to reality."
Parent leaders in District 1 want to switch to an admissions system called controlled choice. In this system, which is used in other cities around the country, families rank their preferred schools. The city would then consider whether their children qualify for free or reduced price lunch when assigning incoming kindergarten and pre-kindergarten students to every school. The goal is to ensure each school has a population that's close to the district-wide average, instead of having some schools with high concentrations of poor kids and others with very few.
The district hired a Cambridge-based consultant, Michael Alves, to see how parent choice would have been affected if each school set aside seats for low-income children in the 2015-16 school year. Alves agreed with city officials that his study, completed this fall, was incomplete. 
However, he said, his simulation of a new admissions system had promising results. "Some of these schools, if they had applied the so-called set-aside, would have achieved the socioeconomic goal," he said. "That strongly indicates that this is certainly doable."
Alves's simulation used all 1,278 kindergarten applications for the fall of 2015. He found little overall impact on family choice. About 85 percent of families who live in the district would still get their first choice school. That's because schools give priority to children who attended pre-kindergarten or whose older siblings are already enrolled. This meant only about 35 percent of seats were available for everyone else. 
Nonetheless, Alves's study found more schools would have enrolled in kindergarten classes that resembled the district-wide elementary school average: 64 percent of kids qualifying for free and reduced price lunch in grades K-5. He said eight or nine of the 17 elementary schools would have had kindergarten classes within 5 or 10 percentage points of that goal. By contrast, only four local schools were actually within that range in the 2015-16 school year.
Alves conceded his data was incomplete. Parent leaders also want the new admissions system to consider a family's education level and whether the students are in temporary housing — data the Department of Education doesn't keep.
He said he's been working well with department officials to generate more data so that a controlled choice admissions system can be presented to the district and implemented in time for fall 2018. The district won a $1.5 million socioeconomic integration grant from the state to explore a new admissions system, and the department insisted the grant's timeline won't be a hindrance.
Members of the District 1 community education council have expressed frustration with the slow pace of the implementation. Some even accused the city of holding it hostage. Luke Henry, president of the community education council, said he still thinks it's "entirely feasible" for the city to implement controlled choice with pre-kindergarten applications for the fall of 2017, even if kindergarten seems too ambitious. He noted that the city has had "much more forgiving timelines" with another diversity project involving District 3 on the Upper West Side.
Meanwhile, if controlled choice does come to District 1, it's unknown what will happen to four schools in the district that have already won approval to set aside seats for low-income students. It's presumed they'd be included in the new admissions system because experts said controlled choice must include the entire district in order to work.