The Takeaway
2017 Scholastic Award Winners Tackle American Identity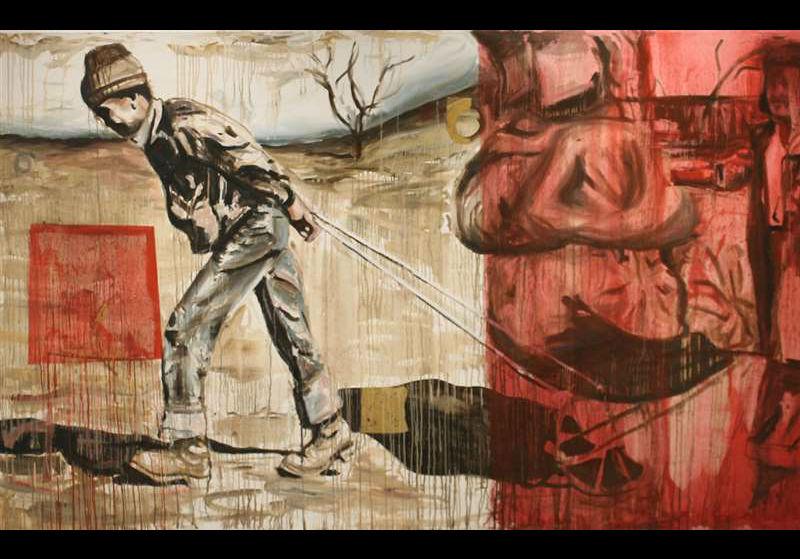 Click on the 'Listen' button above to hear this interview. 
Last night, three of the recipients of the annual Scholastic Art and Writing Awards were honored during a ceremony at Carnegie Hall. For nine decades, teens with outstanding creative talents have been selected for the prestigious Scholastic Art and Writing Awards, and past winners include Andy Warhol, Truman Capote, and Sylvia Plath, just to name a few. 
Chastity Hale and Zara Batlavi, both 18, and 17-year-old Benjamin Cruz, were gold medal portfolio recipients, awarded for their written work, and visual art. The three teens, one African-American, one Pakistani-American and one Hispanic, took on the topic of American identity through their personal experiences and beyond. 
All three are headed for college in the fall. Batlavi is a writer and essayist, and her works includes "abcd: american-born confused desi." She is heading to Loyola University in Chicago in the fall.  
Cruz is a visual artist who depicted the Japanese internment experience with his portfolio "Instances of Complicated Mourning." He will be attending Maryland Institute College of Art. 
Hale is a former National Student Poet and recipient of a $10,000 dollar award. "And We Have Ceased to Sit Still" (P. 3) is one of her pieces she submitted. She be attending will attend Stanford.
Here, Cruz, Hale, and Batlavi discuss their work.