Schneiderman: Regular Hotels Good, Illegal Airbnb Hotels Bad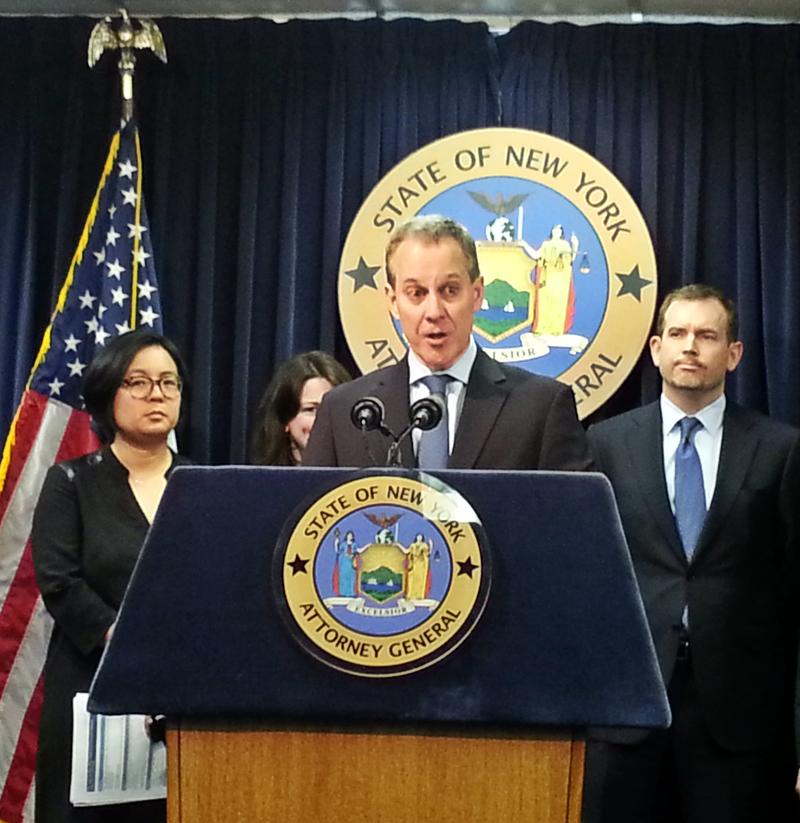 New York Attorney General Eric Schneiderman has stepped up the rhetoric in his feud with the popular room-sharing website Airbnb.
The site says it helps ordinary New Yorkers make ends meet by occasionally renting out all or part of their homes.
But Schneiderman said Thursday that Airbnb — which reportedly brought in a half a billion dollars in new investment this month — is more like an illegal hotel.
"What they are telling investors are things like, we've just passed Hyatt in the number of hotel rooms. We just passed Hilton. They are selling to investors the idea that this is a hotel network. They are telling the public that it's not," Schneiderman said at a breakfast hosted by Crain's New York Business.
Schneiderman is seeking a subpoena for Airbnb's business records. A judge is considering his motion and could rule soon.
He also called the city's hospitality businesses "one of our finest industries."
Schneiderman, who is running for re-election, has accepted campaign donations from the hotel industry and a union representing hotel workers, according to campaign records.