Say Goodbye to Manhattan's Gas Stations (Here's A Map to Find One)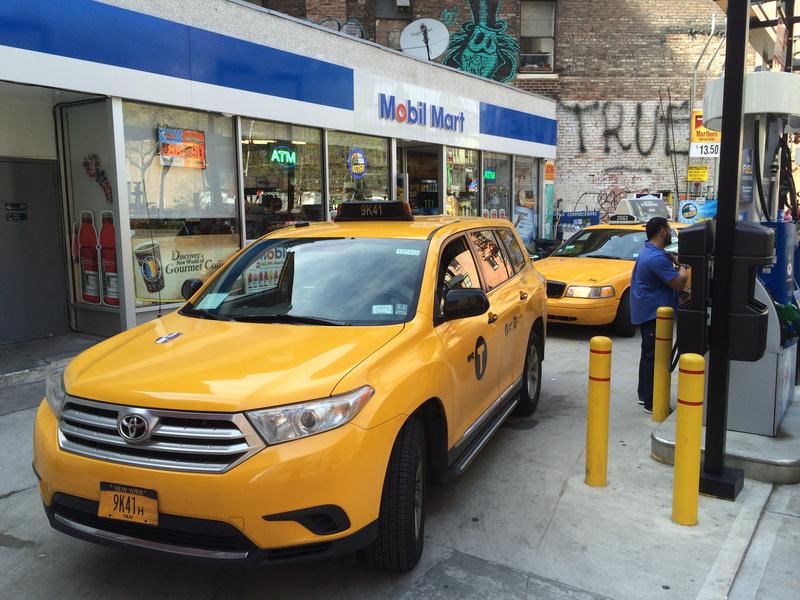 The number of gas stations around the country has been declining in recent years, and one place that's been hit particularly hard is Manhattan.
In 2004, the borough had more than 60 places to fill up, but now there are just 39. Fuel prices and consolidation are driving the nationwide trend, but in Manhattan, it's all about real estate. 
"It's kind of like the gas station has a red flag on it that says: 'Call me. I'm the next site,'" said Adelaide Polsinelli, a broker with the real estate investment firm Eastern Consolidated. 
Thanks to skyrocketing real estate prices, Manhattan gas stations are worth much more than the money the owner can make selling gas. Last year, a Getty near the High Line sold for $23.5 million. A few months later, another station in the borough went for $25 million.
Developers love gas stations because they're on corners and along major thoroughfares, and in a town of skyscrapers, their one-story buildings are easy to tear down.
"You see everything that was once industrial — auto body shops, garages, gas stations — and now they're all holes in the ground with cranes in them," Polsinelli said. 
A recent analysis by the Wall Street Journal showed that more than 20 Manhattan gas stations have closed since 2003, almost all of them on the West Side. Of the 12 remaining stations below 96th Street, seven of them are in Midtown West, Chelsea and the Meatpacking District. 
That puts them into the orbit of the High Line and Hudson Yards, two projects that are radically reshaping the surrounding districts. 
"The West Side is going to be better than any other neighborhood," Polsinelli said. "There will be no land left unturned."
Farther downtown, two other stations are already on their last legs. The BP at Houston and Lafayette is expected to close this year to make way for a seven-story retail and office complex. A Mobil Station in Alphabet City is also expected to close shop. 
"The hardest place to find gas is definitely in Manhattan," said Dawn Cole, an accounts receivable manager who drives from Harlem to Lower Manhattan every day. 
In December, the BP at 110th and Frederick Douglass Boulevard — a block from Cole's apartment — closed down to make way for a residential tower. She had been filling her tank there for 19 years, but now she drives 30 minutes to another BP in the Bronx.  
"I shouldn't have to drive to another borough," she said.
The gas station shortage is even more of a problem for cab drivers who typically fill up their tanks once per shift. 
Cabbies can lose $40 to $60 waiting in line for gas, and they run the risk of late fees if they don't return their cars to the depot on time, according to the New York Taxi Workers Alliance.
"If I don't have to waste time being in the line, I could have worked for another hour. People could get extra ride. I could get extra money in the pocket at least as much as I spent to fill up my gas tank," said taxi driver Mehmud Zafar.