Studio 360
Saul Williams' Tupac Musical Closes on Broadway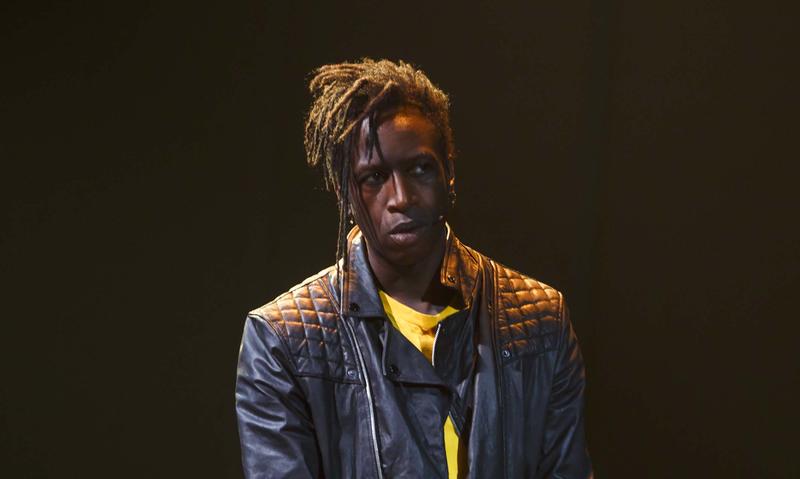 Holler If Ya Hear Me was talked about as the first big-time hip-hop musical on Broadway. The show is loosely based on the life of 1990s hip-hop superstar Tupac Shakur, and uses his songs to tell the story of a young man trying to survive life in the ghetto. But reviews were poor and the show played to a half-empty house. A month after it opened, producers have just closed the show. What does this mean for the future of hip-hop on Broadway?
Saul Williams, the poet and performer who played the lead role in Holler, tells Kurt Andersen it's inevitable that hip-hop will carve out a place for itself on Broadway. What killed Holler, Williams says, were people who wrote it off before they saw it — like critics who thought a play about gun violence in the black community trafficked in clichés. "We wouldn't be repeating the story if it weren't completely still relevant and now," says Williams.
Kurt wonders if the problem was partly musical — if Shakur's lyrics were too dense for audiences familiar with Rodgers and Hart but not Kendrick Lamar. Williams disagrees. "The point of a musical is for the song to push the narrative forward," says Williams, "Hip-hop does that better than your average musical."
If anything, he believes the musical was just ahead of its time. "When A Raisin in the Sun was on Broadway, fifty years ago, what do you think the critique was?" Williams asks. "'Generic. We know the story, this is the Negro story, whatever.' It took some time for us to say, 'Oh wait, this is important.'"
→ Will rap and hip-hop ever be a hit on Broadway? If so, when? Tell us in a Comment below.
Bonus Track: Kurt Andersen's full conversation with Saul Williams
Music Playlist
Dear Mama

Artist: Cast Recording of the musical <i>Holler If Ya Hear Me</i>

Holler If Ya Hear Me

Artist: 2Pac

Album: Resurrection

Label: Death Row/Amaru

Holler If Ya Hear Me

Artist: Cast Recording of the musical <i>Holler If Ya Hear Me</i>