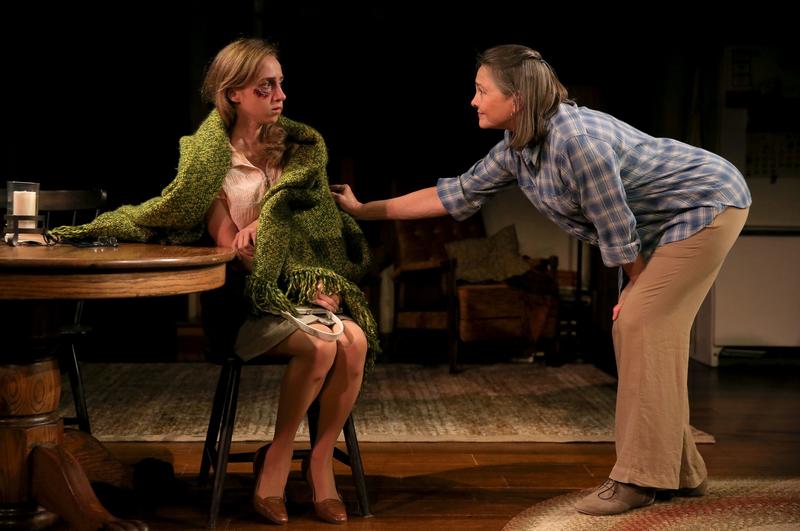 Sarah Treem discusses her new play "When We Were Young and Unafraid,"  along with two-time Tony Winner Cherry Jones and Zoe Kazan, who star in it. Agnes (Cherry Jones) has turned her quiet bed and breakfast into one of the few spots where a woman on the run can seek refuge. But to her dismay, her latest young runaway is having a profound influence on her teenage daughter. "When We Were Young and Unafraid" is playing at the Manhattan Theatre Club.


The play is set in the 1972, on the eve of the Roe v. Wade Supreme Court decision. Treem said, "I see it as a deeply personal play. A lot of people respond to it as a political play." She added: "I think the answer that I come to is that the personal is political." 
Kazan's character arrives at the bed and breakfast with a black eye, which fades over the course of the performance. She said that she does her own makeup backstage. "There's something ritualistic about it, it gives me a sense of ownership over [it]."
Jones added that she was drawn to the play, in part, because she remembered being a young woman in 1972. "I was very aware what was going on around me. I was fascinated by the S.L.A.," she said. "I've never seen an intimate play about this period."  Treem added "It was a time of collective politics, and I think we struggle with that today."