Soundcheck
Sarah Jarosz Plays Live; Kurt Braunohler Picks Three; Ebony Bones In Studio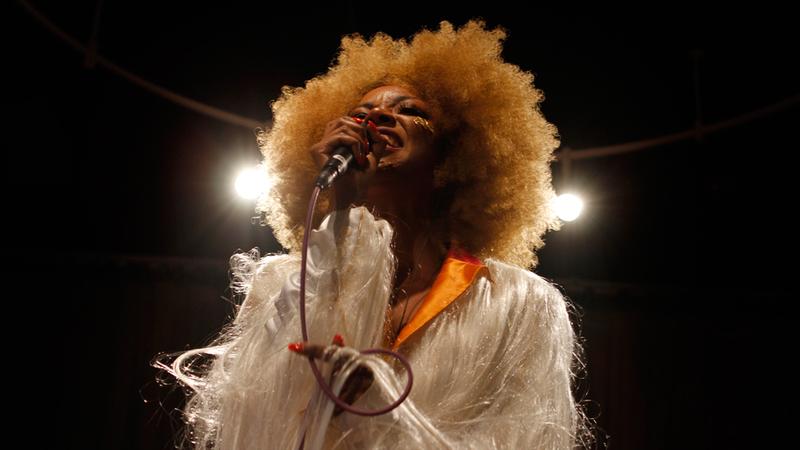 First: Sarah Jarosz is just 22, but she's already made a mark on the folk and bluegrass scene thanks to her deep bluegrass knowledge and exceptional instrumental skills. The Grammy-nominated singer-songwriter from Texas plays live in the Soundcheck studio.
Then, comedian Kurt Braunohler talks about his debut comedy album How Do I Land?, and chooses three favorite songs as part of Soundcheck's Pick Three series.
And, British electro-pop artist and producer Ebony Bones has a flair for larger-than-life musical performances. Her tendency toward the flamboyant earned her a spot opening for Cee Lo Green a few years back. Hear -- and see -- why when she performs live in the Soundcheck studio.
This is an encore episode of Soundcheck.