Soundcheck
Sarah Jarosz: Crafting A Darker Bluegrass Sound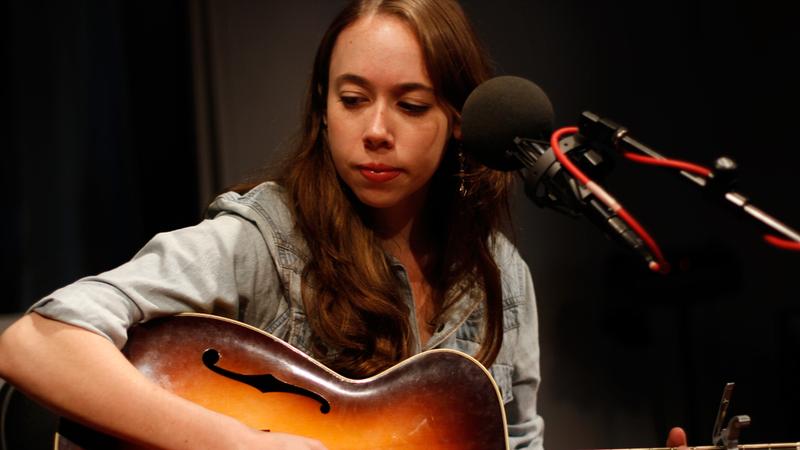 This segment originally aired on Sept. 26, 2013.
Sarah Jarosz is just 22, but she's already made a mark on the folk and bluegrass scene thanks to her deep bluegrass knowledge and exceptional instrumental skills. She was still in high school when she signed her record deal and since has performed at the Grand Ole Opry and the Newport Folk Festival, played with the likes of the Punch Brothers, Bela Fleck, and Dan Tyminski, and was nominated for a Grammy.
The singer, songwriter, and multi-instrumentalist recently completed her studies at the New England Conservatory of Music, which is best known for its classical program. And as a result, Jarosz's just-released third album, Build Me Up From Bones, is her boldest work yet. Like her pervious work, the new songs are warmly pretty, and remain indebted to her folk and bluegrass roots. But the new record also takes on a somewhat darker and deeper sound. 
Set List:
"Over The Edge"
"Build Me Up From Bones"
"Mile On The Moon"