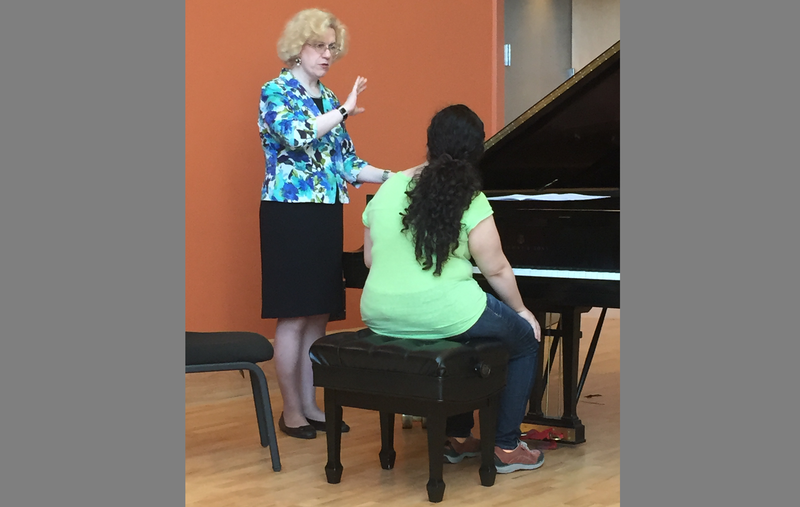 With the academic year now in full swing, WNYC's Sara Fishko talks to a seasoned pianist – now settling into a new university position, to share the music.
Sara Davis Buechner comes home, in this edition of Fishko Files.
BONUS TRACK: Amadeus Mozart - Fantasy in D Minor, K. 397
BONUS TRACK: Ferruccio Busoni - Second Elegy; All' Italia! (In modo napolitano)
Listen to Sara Davis Buechner's 1998 interview here.
Music:
Joseph Francis Lamb
"Cottontail Rag"; "Ragtime Bobolink"; "Top Liner Rag"
From Joseph Francis Lamb: 19 Rags, 1997
David Buechner, piano
Miklós Rózsa
"Kaleidoscope Op. 19: Berceuse"
From Miklós Rózsa: Complete Works for Solo Piano, 1999
Sara Davis Buechner, piano
Wim Zwaag
"Piano Concerto, No. 2: II. Adagio molto"
From Violin Concerto, Piano Concerto No. 2, 2011
Sara Davis Buechner, piano; Terence Tam, violin; Victoria Symphony; Tania Miller, conductor
Rudolf Friml
"Humoresque, Op. 45"
From Rudolf Friml Piano Works, 2004
Sara Davis Buechner, piano
J.S. Bach - Busoni
"Well-Tempered Clavier (Fugue in G Major)"
From Busoni Edition, Vol. I, 2008
Sara Davis Buechner, piano
WNYC Production Credits
Executive Producer: Sara Fishko
Assistant Producer: Olivia Briley
Mix Engineer: William Moss
Managing Editor, WNYC News: Karen Frillmann